Back to series
Argument from Agape
Many books have been written about love. It is at the center of our spiritual lives and at the heart of the believer's witness.
Jesus says that the greatest command is to love God with heart, soul, strength, and mind (Matthew 22:36). Along with it we should love our neighbor as ourselves (Matthew 22:39; Leviticus 19:18). Jesus calls us to an even broader love including the neighbor and the enemy (Matthew 5:44). Even more we are to love as Christ loved us (Ephesians 5:1-2). Jesus gives us a new command that we are to love as He loved (John 13:34). The great love chapter (1 Corinthians 13) holds that we can have all kinds of spiritual gifts, knowledge, and noble actions, but without love they amount to nothing.
All these emphases, though essential for our meditation and cultivation in thought and action, are well known. It is not so well known how radical Christ's love is in comparison to any other worldview or religious system. No other approach gives a significant place to "agape" or other-centered love. John Stott defines "agape" love as the sacrifice of self in the service of another. In other words, it is a voluntary giving of yourself...
---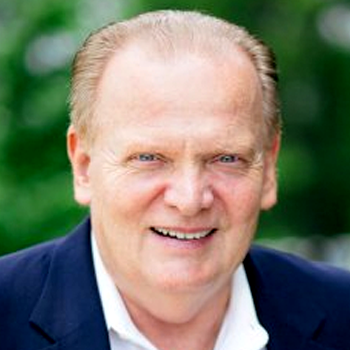 Arthur W. Lindsley
Arthur W. Lindsley, is the Vice President of Theological Initiatives at the Institute for Faith, Works, & Economics. He has served at the C.S. Lewis Institute since 1987 both as President until 1998 and currently as Senior Fellows for Apologetics. Formerly, he was director of Educational Ministries at the Ligonier Valley Study Center, and Staff Specialist with the Coalition for Christian Outreach. He is the author of C.S. Lewis's Case for Christ, True Truth, Love: The Ultimate Apologetic, and co-author with R.C. Sproul and John Gerstner of Classical Apologetics, and has written numerous articles on theology, apologetics, C.S. Lewis, and the lives and works of many other authors and teachers. Art earned his M.Div. from Pittsburgh Theological Seminary and a Ph.D. in Religious Studies from the University of Pittsburgh.