Back to series
Argument from Desire
Do our deep human desires and aspirations point toward a real fulfillment or are they inevitably doomed to frustration? Are our longings for meaning, dignity, immortality, and deep spiritual experience a dead-end street, or are these and other such aspirations destined for fulfillment? These are questions with which C. S. Lewis wrestled, as have many throughout the ages.
Many Goals, But No Way
Franz Kafka (1883-1924), the Jewish writer/novelist born in Prague (then in Austria-Hungary), is regarded by some as the representative writer of the twentieth century. This atheist wrestled deeply with the human experience. He summed up all of his writings in a single phrase: "There is a goal, but there is no way." Kafka's writings are typically parables that are dark and bizarre in their subject matter and development. For instance, in his novel The Trial, Joseph K. is arrested on his thirtieth birthday. He is not told his crime or how he can be acquitted. He spends the rest of the novel exploring the answers to both questions. No one can tell him why he is guilty, so he searches his own conscience and discovers many things for which he might have been arrested, but never can find out which fault led to his indictment. He feels quite guilty but does not know why. He also tries many sources to find out if he can gain an acquittal, but neither lawyers nor judges nor the church can show him how. While Kafka wrote that he understood original sin better than anyone, he did not believe in God, sin, or God's forgiveness. In the person of Joseph K. in The Trial, Kafka strives to know why he is guilty and how to be forgiven, but, from the beginning to the end of the story, he is frustrated; he could not find the way to forgiveness. . .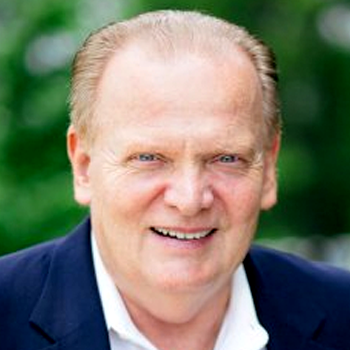 Arthur W. Lindsley
Arthur W. Lindsley, is the Vice President of Theological Initiatives at the Institute for Faith, Works, & Economics. He has served at the C.S. Lewis Institute since 1987 both as President until 1998 and currently as Senior Fellows for Apologetics. Formerly, he was director of Educational Ministries at the Ligonier Valley Study Center, and Staff Specialist with the Coalition for Christian Outreach. He is the author of C.S. Lewis's Case for Christ, True Truth, Love: The Ultimate Apologetic, and co-author with R.C. Sproul and John Gerstner of Classical Apologetics, and has written numerous articles on theology, apologetics, C.S. Lewis, and the lives and works of many other authors and teachers. Art earned his M.Div. from Pittsburgh Theological Seminary and a Ph.D. in Religious Studies from the University of Pittsburgh.