Back to series
Abiding in Christ
Experiencing Our Union with the Savior
No more profound and theologically rich description of what it means to be a Christian can be found than this: by faith we have been united with Jesus Christ. This spiritual union is the means by which space and time are transcended and we share in all the benefits of Jesus' work on our behalf. The nineteenth-century British theologian H.R. Mackintosh, in his famous work on the person of Christ, says this:
"It is not putting it too strongly to say that union with Christ is a brief name for all that the apostles mean by salvation."1 Through our union with Christ, what is true of him becomes true of us. By the work of the Spirit, Christ lives in us and we in him, and we partake of all his riches.
A Christian is "a new creature in Christ" (cf.2 Cor. 5:17), yet for most believers this new status too often remains an unclaimed treasure. They know they are united with Christ, but that union has no effect on their lives. As with a long-distance, arranged marriage, their faith in Christ has resulted in a new legal condition and a new name, but it has not resulted in a real relationship of love. What's gone wrong? Our union with Christ must be experienced—we must abide in Christ...
Click here to read the full article (Read PDF)
---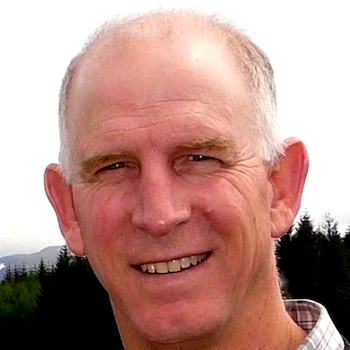 William L. Kynes
Pastor William L. "Bill" Kynes, is the Senior Fellow for Pastoral Theology at the C.S. Lewis Institute, and retired Senior Pastor of Cornerstone, an Evangelical Free Church, in Annandale, VA, where he served from 1986 - 2022. He was an undergraduate at the University of Florida with a major in philosophy. There he also played quarterback and was later inducted into the university's Athletic Hall of Fame. He attended Oxford University as a Rhodes Scholar, receiving an MA in theology. He received an MDiv from Trinity Evangelical Divinity School, before returning to England for a PhD in New Testament from Cambridge University. From 1997-1999, he served as an adjunct professor in New Testament for the Trinity Evangelical Divinity School Washington, DC, Extension Program.