Back to series
After Theory by Terry Eagleton
Academic papers are read at untold numbers of conferences each year and, in the worst cases, simply allow professors to document one more item in their curriculum vita to satisfy those who scrutinize the tenure process. In the best cases, these papers stimulate academic discussions that invite scrutiny of new ideas and widen debate. Students paying the high cost of tuition do not want courses taught from a teacher's old, yellowing notes; these papers and presentations demonstrate the professor's mind is on the stretch.
But most papers create no stir; most are read and forgotten. Many, many ships raise their sails in this harbor, but few actually catch the winds of the imagination and launch their vessels out onto the high seas to influence the thinking of a generation or two and perhaps even start a movement. While no single event creates a movement, such papers can be the match that lights the fire. Such was the case with Derrida's paper on Difference in Toronto in 1968.Martin Luther's 95 Theses did not cause the Reformation. Hus, with similar ideas, had been burned at the stake some 100 years earlier; and Wycliffe was stirring up the pot about 80 years before that. As C.S. Lewis once observed, there is nothing in the history of thought like a shoreline in geography. But as Luther was the match in the Reformation tinderbox, so too Derrida was the match in the tinderbox that started the fires of postmodernism, although it took another twenty or thirty years before the word "postmodern" was on the lips of the populous. . .
Click here to read the full article (Read PDF).
---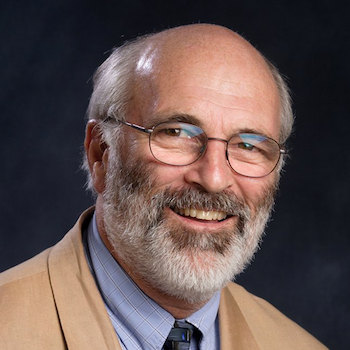 Jerry Root
Jerry Root is the Christopher W. Mitchell Senior Fellow for C.S. Lewis Studies at the C.S. Lewis Institute; Emeritus Professor of Wheaton College in Wheaton, Illinois and a visiting Professor at Biola University. He received his Ph.D. from the Open University through the Oxford Centre for Missions Studies. Jerry has nine published books, as well as numerous articles and publications about C. S. Lewis and evangelism in other books, journals, and periodicals, as well as read numerous academic papers at various academic venues. Recently, he published, Splendour in the Dark, a book about C. S. Lewis's narrative poem Dymer (the book also includes Lewis's 100-page poem). Jerry has lectured on Lewis topics at 79 Universities in 19 different countries.