Back to series
C.S. Lewis on Chronological Snobbery
One of the often-heard objections to faith in Christ is that it is old fashioned or outmoded, a relic of the distant past and therefore easily discarded. After all, what could a two-thousand-year-old faith have to say to us in the twenty-first century?
This was one of the obstacles that C.S. Lewis had to overcome in order to come to faith in Christ. He dubs the problem as one of "chronological snobbery." His friend Owen Barfield often argued with him on this issue. Lewis's question was: How could this ancient religion be relevant to my present setting? Lewis defines this chronological snobbery as "the uncritical acceptance of the intellectual climate of our own age and the assumption that whatever has gone out of date is on that count discredited." Lewis eventually came to understand the need to ask further questions such as: Why did this idea go out of date? Was it ever refuted? If so, by whom, where, and how conclusively? In other words, you need to determine if an old idea is false before you reject it; we would not want to say that everything believed in an ancient culture was false. Which things are false—and why—and which things remain true? . . .
Click here to read the full article (Read PDF).
---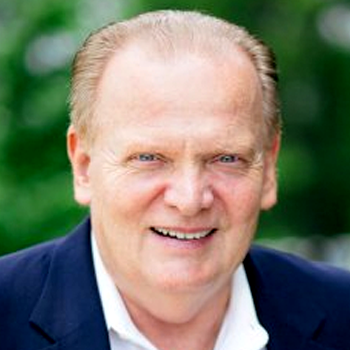 Arthur W. Lindsley
Arthur W. Lindsley, is the Vice President of Theological Initiatives at the Institute for Faith, Works, & Economics. He has served at the C.S. Lewis Institute since 1987 both as President until 1998 and currently as Senior Fellows for Apologetics. Formerly, he was director of Educational Ministries at the Ligonier Valley Study Center, and Staff Specialist with the Coalition for Christian Outreach. He is the author of C.S. Lewis's Case for Christ, True Truth, Love: The Ultimate Apologetic, and co-author with R.C. Sproul and John Gerstner of Classical Apologetics, and has written numerous articles on theology, apologetics, C.S. Lewis, and the lives and works of many other authors and teachers. Art earned his M.Div. from Pittsburgh Theological Seminary and a Ph.D. in Religious Studies from the University of Pittsburgh.