Back to series
Commitment
I once read the story of some thieves that broke into a store. They did not steal anything, but they did switch the price tags so that a $500 television was $20 and imitation jewelry was $500 and so on throughout the store. It was said that people paid those mistaken prices the next day. In the same way, we can switch the price tags on the things we value in life. Petty things can assume enormous importance and really important things can get little, if any, place in our lives. There is a constant need to check the price tags and make certain that first things are first, and second things are second, and third things are third, and so on. We need to place high price tags on the most important things and the lowest price tags on the least important things. We need to evaluate our lives to re-value our lives.
Placing A True Value On Everything
Jonathan Edwards, who some call America's greatest philosopher and theologian, argues in his book The Nature of True Virtue that true virtue is placing a true value on everything. In other words, it is not enough merely to say what our priorities are verbally but we must actually live in that way. It is one thing to use the acrostic JOY— Jesus, Others, Yourself—to indicate the priority that you desire; it is another thing to order your life in that way. . .
Click here to read full article (READ PDF).
---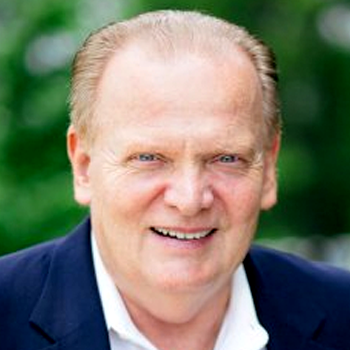 Arthur W. Lindsley
Arthur W. Lindsley, is the Vice President of Theological Initiatives at the Institute for Faith, Works, & Economics. He has served at the C.S. Lewis Institute since 1987 both as President until 1998 and currently as Senior Fellows for Apologetics. Formerly, he was director of Educational Ministries at the Ligonier Valley Study Center, and Staff Specialist with the Coalition for Christian Outreach. He is the author of C.S. Lewis's Case for Christ, True Truth, Love: The Ultimate Apologetic, and co-author with R.C. Sproul and John Gerstner of Classical Apologetics, and has written numerous articles on theology, apologetics, C.S. Lewis, and the lives and works of many other authors and teachers. Art earned his M.Div. from Pittsburgh Theological Seminary and a Ph.D. in Religious Studies from the University of Pittsburgh.