Back to series
C.S. Lewis on Grief
A psychiatrist friend maintains that, "All change involves loss, and loss involves grief, and grief involves pain." Since the events of September 11, 2001, there has been much change, loss, grief, and pain. There is a changed perception of our lives, a loss of a sense of safety and security, grief over those lost or grieving with families who lost loved ones, and all of this leads to pain from these and other sources. Although the events of Lewis's life differ from ours, perhaps his struggle with grief can be helpful for us.
Lewis Loses Joy
C.S. Lewis had a number of particularly painful events in his life. His mother died of cancer when he was a boy, he was sent away to a boarding school with an abusive headmaster later declared insane, he was wounded in World War I, and his father failed to visit him in the hospital despite his pleadings. However, clearly the most painful event was the loss of his wife Joy. They had only been married for a few years. The rather strange circumstances surrounding their marriage are powerfully portrayed in the BBC or Hollywood movie versions of Shadowlands. They were married in a civil ceremony in 1956 and later, after Joy was diagnosed with cancer, married by an Anglican priest in 1957. Shortly after this second ceremony, a remission in Joy's cancer occurred. Joy was then able to progress from bed to wheelchair to almost normal walking. The next couple years were filled with remarkable happiness. Joy wrote in mid-1957: "Jack and I are managing to be surprisingly happy, considering the circumstances; you'd think we were a honeymoon couple in our early twenties, rather than our middle-aged selves.". . . .
Click here to read full article (PDF). 
---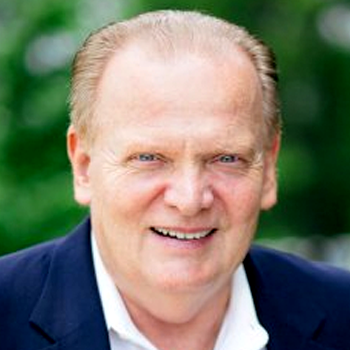 Arthur W. Lindsley
Arthur W. Lindsley, is the Vice President of Theological Initiatives at the Institute for Faith, Works, & Economics. He has served at the C.S. Lewis Institute since 1987 both as President until 1998 and currently as Senior Fellows for Apologetics. Formerly, he was director of Educational Ministries at the Ligonier Valley Study Center, and Staff Specialist with the Coalition for Christian Outreach. He is the author of C.S. Lewis's Case for Christ, True Truth, Love: The Ultimate Apologetic, and co-author with R.C. Sproul and John Gerstner of Classical Apologetics, and has written numerous articles on theology, apologetics, C.S. Lewis, and the lives and works of many other authors and teachers. Art earned his M.Div. from Pittsburgh Theological Seminary and a Ph.D. in Religious Studies from the University of Pittsburgh.