Back to series
Fix Your Eyes Upon Jesus:
The vocation of N.T. Wright and the vocation of the Church in the world
Film is a window into the human heart. Like all art, anytime and anywhere, it both reflects and promotes a culture's understanding of itself, its hopes and dreams, its glories and its shames, its beliefs about reality and truth, about right and wrong, what is to be prized and what is to be despised. For that reason, we cannot "leave our brains at the box-office," as one of my teachers told me years ago. He taught me to take pen and paper into the theater, urging that it would prompt me to think about what I was seeing, remembering to remember that the celluloid story was an argument about the meaning of life. So I still do that.
A couple years ago I was in California for several days, speaking at several colleges, and one night I saw a film called The Green Mile, which features Tom Hanks as the chief guard on death row. His job is to care for the prisoners before they walk "the green mile," i.e., the hallway between their cells and the electric chair. Though Hanks does a wonderful job of acting the part of a benevolent prison guard who humanizes his place of service through acts of mercy, the screen is soon dominated by a giant of a man, whose story is the heart of the film. Condemned to die for a crime he did not commit, he has the most unusual gift: he can take into his own body the bruises and brokenness of others, and transform them—seemingly for love's sake. There is no 1-2-3 correspondence between its images and anything else I know of in this universe... and yet, the images are powerful, very powerful...
---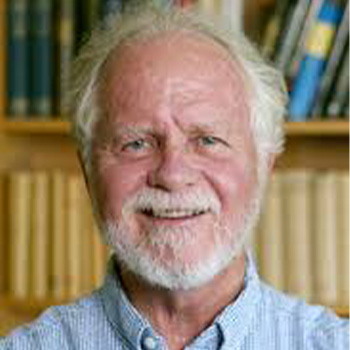 Steven Garber
Steven Garber, Professor, is the Senior Fellow for Vocation and the Common Good for the M. J. Murdock Charitable Trust. As a teacher, he has recently served as Professor of Marketplace Theology and Director of the Masters in Leadership, Theology and Society at Regent College, Vancouver, BC. he is the author of several books, including Visions of Vocation: Common Grace for the Common Good, his most recent is The Seamless Life: A Tapestry of Love and Learning, Worship and Work. One of the founders of the Wedgwood Circle, and has been a Principal of the Washington Institute for Faith, Vocation and Culture.He completed his PhD in the Philosophy of Learning at Pennsylvania State University.