Back to series
Four Circles of Intimacy with God
It is an incontrovertible fact that some Christians seem to experience a much closer intimacy with God than others. They appear to enjoy a reverent familiarity with Him that is foreign to us. Is it a matter of favoritism or caprice on the part of God? Or do such people qualify in some way for that desirable intimacy?
Frances Havergal envisioned such a life of deepening intimacy:
And closer yet, and closer the golden bonds shall be Enlinking all who love our Lord in pure sincerity; And wider yet, and wider shall the circling glory glow As more and more are taught of God, that mighty love to know. . . 
"Click here to read the full article (Read PDF)."
---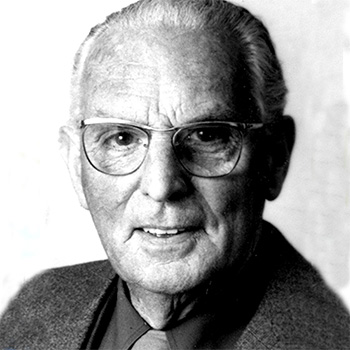 J. Oswald Sanders
J. Oswald Sanders, Author, (1902 - 1992) attended the Bible Training Institute in Auckland and joined its staff in 1926. Sanders served as an instructor and administrator at the Bible College of New Zealand. He became general director of the China Inland Mission and led the reorganization of the CIM into the Overseas Missionary Fellowship. He was instrumental in beginning many new missions projects throughout East Asia. Upon his retirement Sanders wrote prolifically, with many of his over 40 books. One of Sander's most notable works was Heresies Ancient and Modern, later published as Cults and Isms (1962).