Back to series
God's Knowledge
Martyn Lloyd-Jones (a Welsh preacher) maintained that almost all our problems come down to an ignorance of God. If we knew who God really is, that awareness would have a deep impact on our lives. Let us consider a specific example: God's "omniscience." Is the teaching that God is all knowing merely a matter of intellectual interest, or does it have profound practical implications? What are the practical benefits of meditating on the nature of God's knowledge? Do we really want God to know us?
God's exhaustive and constant knowledge of us could be regarded as either a threat or a comfort to us, depending on how you look at it. I once walked into an Egyptian restaurant and everyone there looked up and stared as if to say, "What are you doing here?" It wasn't a comfortable feeling. I've heard that one of the greatest fears people have is of public speaking. Other people are staring at you and making judgments about how you look and everything you say and do. Jean Paul Sartre, the atheist existentialist philosopher, in his play, No Exit, portrays hell as a room where you must live in the presence of other people, unable to sleep or even close your eyes. You are always under their gaze—exposed or reduced to an object. Towards the end of the play, Sartre concludes, "Hell is other people." In another place, Sartre said that if God were always watching through the cosmic keyhole, then Sartre couldn't be free. God's gaze can be a threat if you don't want to be seen...
Click here to read the full article (Read PDF)
---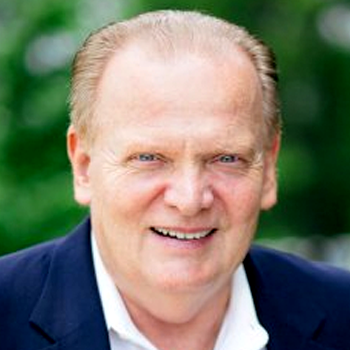 Arthur W. Lindsley
Arthur W. Lindsley, is the Vice President of Theological Initiatives at the Institute for Faith, Works, & Economics. He has served at the C.S. Lewis Institute since 1987 both as President until 1998 and currently as Senior Fellows for Apologetics. Formerly, he was director of Educational Ministries at the Ligonier Valley Study Center, and Staff Specialist with the Coalition for Christian Outreach. He is the author of C.S. Lewis's Case for Christ, True Truth, Love: The Ultimate Apologetic, and co-author with R.C. Sproul and John Gerstner of Classical Apologetics, and has written numerous articles on theology, apologetics, C.S. Lewis, and the lives and works of many other authors and teachers. Art earned his M.Div. from Pittsburgh Theological Seminary and a Ph.D. in Religious Studies from the University of Pittsburgh.