Back to series
Learning from Tolkien about Life The Lord of the Rings Revisited
"Tollers, there is too little of what we really like in stories. I am afraid we shall have to try and write some ourselves."
At least that's the way J.R.R. Tolkien remembers his conversation with C.S. Lewis. Dear friends that they were, Lewis affectionately called Tolkien by his nickname.
They in fact assigned themes to each other; Lewis would do something on space travel, while Tolkien was to take up time travel. Amateurs at the craft of popular writing, Lewis's effort grew into Out of the Silent Planet, but he had a horrible time finding a publisher. Tolkien's try fizzled completely; he described it as having "run dry: it was too long a way round to what I really wanted to make, a new version of the Atlantis legend.". . .
Click here to read full article (READ PDF).
---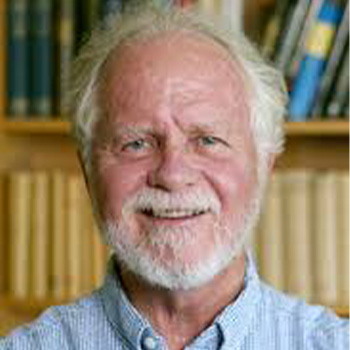 Steven Garber
Steven Garber, Professor, is the Senior Fellow for Vocation and the Common Good for the M. J. Murdock Charitable Trust. As a teacher, he has recently served as Professor of Marketplace Theology and Director of the Masters in Leadership, Theology and Society at Regent College, Vancouver, BC. he is the author of several books, including Visions of Vocation: Common Grace for the Common Good, his most recent is The Seamless Life: A Tapestry of Love and Learning, Worship and Work. One of the founders of the Wedgwood Circle, and has been a Principal of the Washington Institute for Faith, Vocation and Culture.He completed his PhD in the Philosophy of Learning at Pennsylvania State University.