Back to series
Listen or Download the Audio Sermon
OBJECTIVES OF SPIRITUAL DIRECTION
In this recording on the objectives of spiritual direction, James Houston explains the importance of the ministry of spiritual direction beginning with a fresh take on the prophet Balaam in Numbers 22 and a warning of substituting Biblical truths with psychology. Houston discusses the objectives of development of a deepening fellowship with God; cultivation of spiritual growth and maturity; and recognition of the conflict between relying on God's grace by acknowledging our weakness, and self-sufficiency by relying on our natural ability.
This is a Legacy Audio recording drawn from a collection of free audio resources over the last 30+ years featuring themes which are still relevant today. Due to the archival nature of the recordings, some of the audio content may not be up to today's digital standards, but nonetheless, the content is still applicable.
---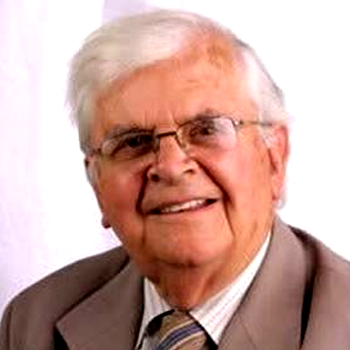 James M. Houston
James M. Houston, Professor, is a co-founder of the C.S. Lewis Institute.  From its beginning, Jim has served as a Senior Fellow of the Institute, lecturing at CSLI events over the past four decades. He received his Bachelor of Science and M.A. degrees from the University of Edinburgh and a D. Phil. from Oxford University.  He was a University Lecturer at Oxford from 1947 – 1971 where he taught cultural and historical geography.  While teaching at Oxford, he met C.S. Lewis and participated in a regular Bible study with him for six years. He is known as one of the "founding fathers" of Regent College in Vancouver, British Columbia where he has served as the first Principal, Chancellor and Professor of Spiritual Theology.