Back to series
Prayer and Spiritual Friendship
At one of the breakout meetings of the National Prayer Breakfast, February 1, 2001, Congressman Mike Doyle testified to the transforming personal experience of prayer linked with new friendships. As a nominal Catholic of an Irish background, prayer was something he had associated with 'church,' not an intimately personal affair as it is expressed in friendship. But when he began to attend a weekly prayer meeting among members of both sides of the House, he discovered he could cultivate both friendship with God as well as with his colleagues, each mutually deepening and personalizing the other.
You, as well, may be discovering the same thing. Yet the discovery of the real meaning of divine and human friendship seems at first to be a radical event, strange indeed to the secular and alienating character of our contemporary society...
---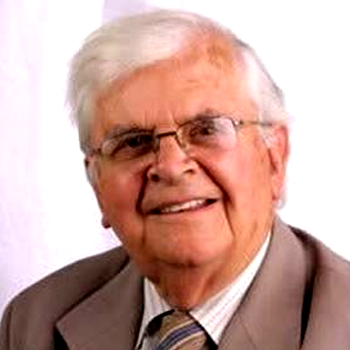 James M. Houston
James M. Houston, Professor, is a co-founder of the C.S. Lewis Institute.  From its beginning, Jim has served as a Senior Fellow of the Institute, lecturing at CSLI events over the past four decades. He received his Bachelor of Science and M.A. degrees from the University of Edinburgh and a D. Phil. from Oxford University.  He was a University Lecturer at Oxford from 1947 – 1971 where he taught cultural and historical geography.  While teaching at Oxford, he met C.S. Lewis and participated in a regular Bible study with him for six years. He is known as one of the "founding fathers" of Regent College in Vancouver, British Columbia where he has served as the first Principal, Chancellor and Professor of Spiritual Theology.