Back to series
Listen or Download the Audio Sermon
PRAYER AS PRAISE AND WORSHIP
Prayer is the gift of God's presence in our life. Jim Houston explores the spirit of worship found in Scripture. He shares that the climate of praise is a climate of super abundance. A true understanding of praise and worship involves knowing that if we are to praise God, then we are to break through the cultural framework in which we happen to live. Our very culture is in enmity with God hindering us from true praise and worship of our God.
This is a Legacy Audio recording drawn from a collection of free audio resources over the last 30+ years featuring themes which are still relevant today. Due to the archival nature of the recordings, some of the audio content may not be up to today's digital standards, but nonetheless, the content is still applicable.
---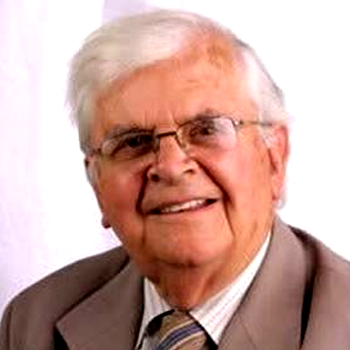 James M. Houston
James M. Houston, Professor, is a co-founder of the C.S. Lewis Institute.  From its beginning, Jim has served as a Senior Fellow of the Institute, lecturing at CSLI events over the past four decades. He received his Bachelor of Science and M.A. degrees from the University of Edinburgh and a D. Phil. from Oxford University.  He was a University Lecturer at Oxford from 1947 – 1971 where he taught cultural and historical geography.  While teaching at Oxford, he met C.S. Lewis and participated in a regular Bible study with him for six years. He is known as one of the "founding fathers" of Regent College in Vancouver, British Columbia where he has served as the first Principal, Chancellor and Professor of Spiritual Theology.