Back to series
Profiles In Faith
Aelred of Rievaulx (1110-1167)
Friend and Counselor
Aelred of Rievaulx was born at Hexham, an area considered remote in today's England, but a rich cultural center of Northumbria in his day. Neither English nor Scottish in its independence, its frontier character enabled Aelred's family to exert ecclesial influence over both countries as devout and godly priests. With such moral exemplars, it is understandable that priestly celibacy, enforced elsewhere by the Gregorian Reform, was so slow in entering into their realm of influence; it must have seemed unnecessary.
Aelred's Life
Ethelred was his real name, but adapted to the Normans he became Aelred. Moreover, his Latin name could express being "all or every, counsel." In a reconciling cultural situation between old and new ways, Saxon or Norman, both the place—Northumbria and Yorkshire—and the man—Aelred—placed him to be "blessed" in peace-making. Becoming a Cistercian greatly helped, for this new reforming order, which we previously discussed in our article on Bernard of Clairvaux, was respected for its new ideals. Aelred was devoted about his friendships, and we would probably have known nothing about him without The Life of Aelred of Rievaulx, written by his faithful friend Walter Daniel. [1] Featured in Aelred's own book, Spiritual Friendship, Walter Daniel had been his devoted friend for seventeen years...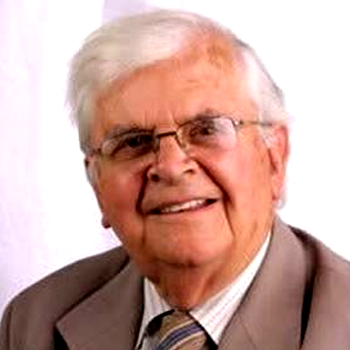 James M. Houston
James M. Houston, Professor, is a co-founder of the C.S. Lewis Institute.  From its beginning, Jim has served as a Senior Fellow of the Institute, lecturing at CSLI events over the past four decades. He received his Bachelor of Science and M.A. degrees from the University of Edinburgh and a D. Phil. from Oxford University.  He was a University Lecturer at Oxford from 1947 – 1971 where he taught cultural and historical geography.  While teaching at Oxford, he met C.S. Lewis and participated in a regular Bible study with him for six years. He is known as one of the "founding fathers" of Regent College in Vancouver, British Columbia where he has served as the first Principal, Chancellor and Professor of Spiritual Theology.