Back to series
Profiles In Faith
Bernard of Clairvaux (1090-1153)
A Mind and Heart for God
What have contemporary Christians got to do with the twelfth century? How can Bernard, a medieval saint, affect the lives of those commuters traveling on the Washington, D.C., beltway? Technology and professional life together tend to eliminate the relevance of history for this generation. Yet the human desires for the integration of life, to make it meaningful, to pursue happiness, and to achieve self-fulfillment have not changed. The human heart still pulsates with desire. So perhaps there is not such a chasm of nine centuries between us and Bernard as we might casually think. At least that is the intent of this essay, to stimulate interest in being more informed and sympathetic about this remarkable leader of the Church. For Bernard had a political influence over Europe that today would be the envy of anyone on Capitol Hill. Indeed, possibly no other monk has ever had such influence over affairs of state, as well as of the religious life of his generation, and of the generations to follow, an influence that Luther and other reformers were later to admire.
There are "hinge periods" of history which have profound significance for later times. The twelfth century was one of these, described as a "renaissance" in integrating faith and culture[i], for it witnessed the first stirrings of individual consciousness, with an active quest for personal values[ii]. It was richly reflective of the inner life of the Christian, while it actively promoted friendships in remarkable ways. It promoted a new status of dignity for women. It sought reform of the Christian life, in more imaginative depths of experiencing love than we know about today. Yet it also began to feel the clash of differing attitudes between monastic faith and the secular schools, in the teaching of theology. It witnessed the disastrous second Crusade, with its idealists and its villains...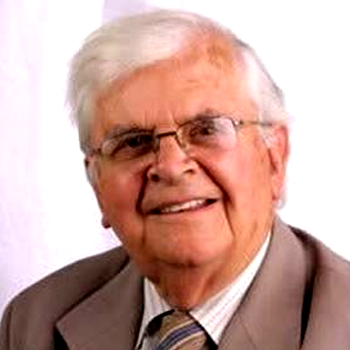 James M. Houston
James M. Houston, Professor, is a co-founder of the C.S. Lewis Institute.  From its beginning, Jim has served as a Senior Fellow of the Institute, lecturing at CSLI events over the past four decades. He received his Bachelor of Science and M.A. degrees from the University of Edinburgh and a D. Phil. from Oxford University.  He was a University Lecturer at Oxford from 1947 – 1971 where he taught cultural and historical geography.  While teaching at Oxford, he met C.S. Lewis and participated in a regular Bible study with him for six years. He is known as one of the "founding fathers" of Regent College in Vancouver, British Columbia where he has served as the first Principal, Chancellor and Professor of Spiritual Theology.