Back to series
Dorothy Sayers (1893-1957)
Dorothy Leigh Sayers was born at Oxford on June 13, 1893, and died December 17 (or 18), 1957, at Witham, Essex. Her father, Rev. Henry Sayers, was an Anglican priest and, at the time of Dorothy's birth, headmaster of Christ Church Cathedral School. In 1898 her father moved to Bluntisham to serve as a rural parish priest. Dorothy was an only child and delighted to be often the center of attention. Her father jokingly called her "little humbug," and later she describes herself as a little "prig" playing one adult against another.
In recounting her own early education in The Lost Tools of Learning, she describes her development in three stages—Poll Parrot, Pert, and Poetic. From nine to eleven she liked to memorize lists and other amusing things (Poll Parrot). From twelve to fourteen she specialized in contradicting her elders (Pert). From fifteen on she was a rather moody but articulate adolescent (Poetic). In her early years, Dorothy was educated at home by her mother. When she was almost seven, her father decided to teach her Latin. She was pleased with the special attention from her father and with the opportunity to learn a language that her mother andnnurse did not know. Quick to pick up her daily Latin lessons, she moved on to learn French and German . . .
Click here to read full article (READ PDF).
---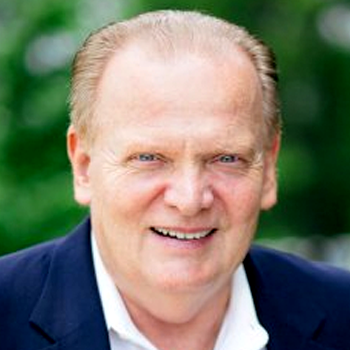 Arthur W. Lindsley
Arthur W. Lindsley, is the Vice President of Theological Initiatives at the Institute for Faith, Works, & Economics. He has served at the C.S. Lewis Institute since 1987 both as President until 1998 and currently as Senior Fellows for Apologetics. Formerly, he was director of Educational Ministries at the Ligonier Valley Study Center, and Staff Specialist with the Coalition for Christian Outreach. He is the author of C.S. Lewis's Case for Christ, True Truth, Love: The Ultimate Apologetic, and co-author with R.C. Sproul and John Gerstner of Classical Apologetics, and has written numerous articles on theology, apologetics, C.S. Lewis, and the lives and works of many other authors and teachers. Art earned his M.Div. from Pittsburgh Theological Seminary and a Ph.D. in Religious Studies from the University of Pittsburgh.