Back to series
J.R.R. Tolkien and The Lord of the Rings
J.R.R. Tolkien's great work The Lord of the Rings has, in the opinion of many, a rightful claim to the ranking: "Book of the Century." In 1996, Waterstone's bookstores in England took a readers' poll asking for the "five books you consider to be the greatest of the century." Of the 26,000 respondents, 5,000 cast first place votes for The Lord of the Rings. This first-place voting pattern held true for every store branch in England except Wales, where James Joyce's Ulysses took first place. When a great negative reaction arose from professional critics and journalists, The Daily Telegraph newspaper conducted its own poll but received the same result. Another group—the Folio Society—asked its membership which books they wanted to see included in the society's special edition. Again, The Lord of the Rings got 10,000 votes and first place. In 1997, on a British television program, "Bookworm," 50,000 respondents once again placed Tolkien's series first. Finally, in 1999 another poll got a different result: the Bible was first and The Lord of the Rings second.
It would be interesting to take a similar poll in the United States, especially after the first two Lord of the Rings films. There is no doubt that this trilogy has been tremendously popular: The Hobbit has stayed in print for sixty years, selling more than 40 million copies. The Lord of the Rings has similarly continued to be available for fifty years, selling over 50 million copies—of all three volumes! We will leave future generations to decide whether The Lord of the Rings is THE book of the 20th century, but given the high regard in which it is held by so many, we are compelled to give it strong consideration. . .
Click here to read the full article (Read PDF).
---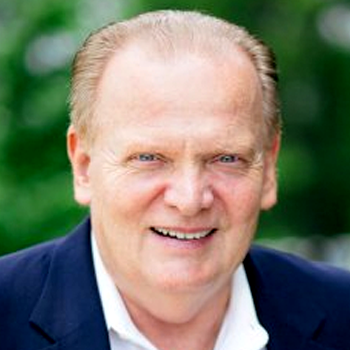 Arthur W. Lindsley
Arthur W. Lindsley, is the Vice President of Theological Initiatives at the Institute for Faith, Works, & Economics. He has served at the C.S. Lewis Institute since 1987 both as President until 1998 and currently as Senior Fellows for Apologetics. Formerly, he was director of Educational Ministries at the Ligonier Valley Study Center, and Staff Specialist with the Coalition for Christian Outreach. He is the author of C.S. Lewis's Case for Christ, True Truth, Love: The Ultimate Apologetic, and co-author with R.C. Sproul and John Gerstner of Classical Apologetics, and has written numerous articles on theology, apologetics, C.S. Lewis, and the lives and works of many other authors and teachers. Art earned his M.Div. from Pittsburgh Theological Seminary and a Ph.D. in Religious Studies from the University of Pittsburgh.