Back to series
John Calvin (1509–1564)
The mere mention of John Calvin's name (born July 10, 1509 in Noyon, France—died May 27, 1564 in Geneva, Switzerland) produces strong reactions both pro and con. Erich Fromm, 20th century German-born American psychoanalyst and social philosopher, says that Calvin "belonged to the ranks of the greatest haters in history." The Oxford Dictionary of the Christian Church maintains that Calvin was "cruel" and the "unopposed dictator of Geneva." On the other hand, Theodore Beza, Calvin's successor, says of Calvin, "I have been a witness of him for sixteen years and I think that I am fully entitled to say that in this man there was exhibited to all an example of the life and death of the Christian such as it will not be easy to depreciate, and it will be difficult to imitate." Philip Schaff, church historian, writes of Calvin, "Taking into account all his failings, he must be reckoned as one of the greatest and best of men whom God raised up in the history of Christianity." William Cunningham, Scottish theologian, maintains, "Calvin is the man who, next to St. Paul, has done the most good to mankind." Charles Haddon Spurgeon, English preacher, asserts, "The longer I live the clearer does it appear that John Calvin's system is the nearest to perfection."
Basil Hall, Cambridge professor, once wrote an essay, "The Calvin Legend," in which he argues that formerly those who depreciated Calvin had at least read his works, whereas now the word "Calvin" or "Calvinism" is used as a word with negative connotations but with little or no content. Many stories float around about him that are utterly false. For instance, Aldous Huxley puts forward as fact an old and groundless legend, writing, "Our fathers took the fifth commandment seriously—how seriously may be judged from the fact that during the Great Calvin's theocratic rule of Geneva a child was publicly decapitated for having ventured to strike its parents." There is no evidence whatsoever in the records of Geneva for this story and no legal grounds in Geneva for this action to have been justified. Likewise, the caricature of Calvin as "cruel" or a "dictator" or filled with "hatred" is either totally false or a distortion of the truth. Who is this Calvin who can be so praised or vilified? . . .
Click here to read full article (READ PDF).
---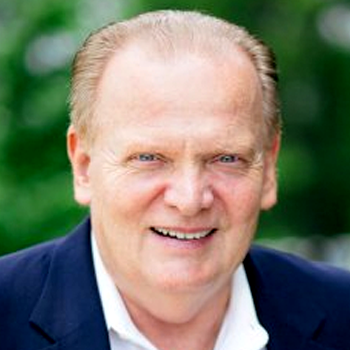 Arthur W. Lindsley
Arthur W. Lindsley, is the Vice President of Theological Initiatives at the Institute for Faith, Works, & Economics. He has served at the C.S. Lewis Institute since 1987 both as President until 1998 and currently as Senior Fellows for Apologetics. Formerly, he was director of Educational Ministries at the Ligonier Valley Study Center, and Staff Specialist with the Coalition for Christian Outreach. He is the author of C.S. Lewis's Case for Christ, True Truth, Love: The Ultimate Apologetic, and co-author with R.C. Sproul and John Gerstner of Classical Apologetics, and has written numerous articles on theology, apologetics, C.S. Lewis, and the lives and works of many other authors and teachers. Art earned his M.Div. from Pittsburgh Theological Seminary and a Ph.D. in Religious Studies from the University of Pittsburgh.