Back to series
Listen or Download this Audio Resource
C.S. Lewis as Prophet for Postmodernism
C.S. Lewis lived during a tumultuous time of history and experienced the tragedy of two world wars. As an academic scholar and writer he noted the dominant ideologies that shaped his time and foresaw the direction in which they would guide future generations. While foreseeing the challenges of postmodernism from a distance, he offered a refreshingly distinct Christian perspective on history and human endeavor.
This resource is part one of an audio series with Dr. James M Houston. To listen to the full series on Personal Reflections on the Life of C.S. Lewis, please click here.
---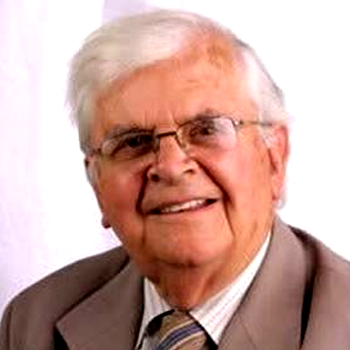 James M. Houston
James M. Houston, Professor, is a co-founder of the C.S. Lewis Institute.  From its beginning, Jim has served as a Senior Fellow of the Institute, lecturing at CSLI events over the past four decades. He received his Bachelor of Science and M.A. degrees from the University of Edinburgh and a D. Phil. from Oxford University.  He was a University Lecturer at Oxford from 1947 – 1971 where he taught cultural and historical geography.  While teaching at Oxford, he met C.S. Lewis and participated in a regular Bible study with him for six years. He is known as one of the "founding fathers" of Regent College in Vancouver, British Columbia where he has served as the first Principal, Chancellor and Professor of Spiritual Theology.