Back to series
"For we do not wrestle against flesh and blood, but against the rulers, against the authorities, against the cosmic powers over this present darkness, against the spiritual forces of evil in the heavenly places" (Ephesians 6:12).
What did C.S. Lewis believe about the unseen world?
How do "spiritual forces of evil" affect our everyday lives?
And why does The Screwtape Letters, Lewis's fictional dialogue between two demons, continue to have such a lasting impact?
Learn to see and live in light of the unseen realm as Lewis saw it. C.S. Lewis scholar and Professor Emeritus of Wheaton College, Dr. Jerry Root, presents two lectures on:
"C. S. Lewis and Spiritual Warfare"
"C. S. Lewis's The Screwtape Letters: Big Themes"
The presentation includes a Q&A session. This event was hosted by CSLI Greenville and held on Feb. 27, 2023.
Click HERE for CSLI resources on Spiritual Warfare.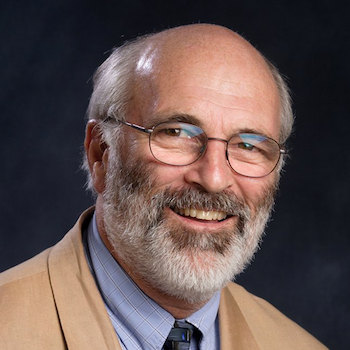 Jerry Root
Jerry Root is the Christopher W. Mitchell Senior Fellow for C.S. Lewis Studies at the C.S. Lewis Institute; Emeritus Professor of Wheaton College in Wheaton, Illinois and a visiting Professor at Biola University. He received his Ph.D. from the Open University through the Oxford Centre for Missions Studies. Jerry has nine published books, as well as numerous articles and publications about C. S. Lewis and evangelism in other books, journals, and periodicals, as well as read numerous academic papers at various academic venues. Recently, he published, Splendour in the Dark, a book about C. S. Lewis's narrative poem Dymer (the book also includes Lewis's 100-page poem). Jerry has lectured on Lewis topics at 79 Universities in 19 different countries.