Back to series
Listen or Download the Audio Sermon
The Incomparable Christ
The beginning of this new millennium has provoked many conversations and discussions about Jesus Christ. But which Jesus are we talking about? There are hundreds of different Jesuses on offer in the world's religious supermarkets. The tendency to misrepresent Jesus began early. Even during the middle of the first century AD, Paul had to complain to the Corinthians that 'if some newcomer proclaims another Jesus,' they 'put up with it easily enough' (2 Corinthians 11:4). Of course Christians in every century have rightly longed to present their Jesus to their contemporaries in a way that would resonate with them. Hence Jesus the perfect monk in sixth century monasticism, Jesus the feudal debtor in the middle ages, Jesus the humanitarian teacher in the Enlightenment, and Jesus the social liberator in 20th century Latin America.
But H.J. Cadbury, Harvard scholar, warned us against domesticating Jesus in his book The Peril of Modernizing Jesus (1937). Like the soldiers who stripped Jesus of his clothes and put on him one of their own military cloaks, so we tend to put on Jesus 'our kind of clothes.'...
---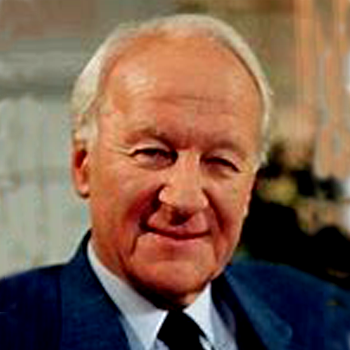 John R.W. Stott
John R.W. Stott, (1921 – 2011) is known worldwide as a preacher, evangelist and communicator of Scripture. For many years he served as Rector of All Souls Church in London, where he carried out an effective urban pastoral ministry. A leader among evangelicals in Britain, the United States and around the world, Stott was a principal framer of the landmark Lausanne Covenant (1974). His many books, including Why I Am a Christian and The Cross of Christ, have sold millions of copies around the world and in dozens of languages.