Back to series
THE VOYAGE OF THE DAWN TREADER
C.S. Lewis's Narnia Chronicles has been a bestseller in the category of children's stories, having sold 120 million copies in 47 languages since the first book of the series appeared in 1947. The seven books are adventures in the magical land of Narnia. In his highly acclaimed work, The Narnian, Alan Jacobs argues that every major theme Lewis addresses in his literary works and apologetics is reflected in the Narnia Chronicles. The Voyage of the Dawn Treader (VDT), the third in the series, is coming to the screen in December. The first film, The Lion, the Witch, and the Wardrobe (LWW), is number 36 in the list of best-grossing movies. Prince Caspian (PC) did not do as well, but there is hope that all seven books in the series will be seen in the theaters.
In VDT Edmund and Lucy return to Narnia with their cousin, Eustace, onboard a ship called the Dawn Treader, where they meet King Caspian. Peter and Susan, principal characters in LWW and PC, do not return to Narnia in the novel. However, they do make a cameo appearance in the film. The reason for the voyage is to find seven lost lords from Narnia who have not returned from a voyage. They also hope by sailing to the east, to come to the end of the world. Edmund and Lucy have many adventures on the seas and on islands they discover. Let's consider the characters, a plot summary, and Aslan's role in the novel, before focusing on specific thematic temptations presented in the unfolding story....
Click here to read the full article (READ PDF).
---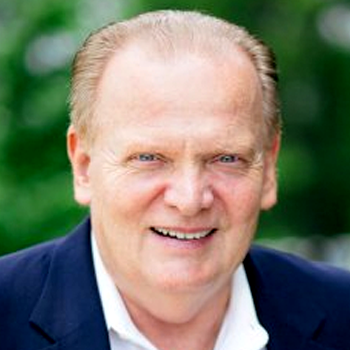 Arthur W. Lindsley
Arthur W. Lindsley, is the Vice President of Theological Initiatives at the Institute for Faith, Works, & Economics. He has served at the C.S. Lewis Institute since 1987 both as President until 1998 and currently as Senior Fellows for Apologetics. Formerly, he was director of Educational Ministries at the Ligonier Valley Study Center, and Staff Specialist with the Coalition for Christian Outreach. He is the author of C.S. Lewis's Case for Christ, True Truth, Love: The Ultimate Apologetic, and co-author with R.C. Sproul and John Gerstner of Classical Apologetics, and has written numerous articles on theology, apologetics, C.S. Lewis, and the lives and works of many other authors and teachers. Art earned his M.Div. from Pittsburgh Theological Seminary and a Ph.D. in Religious Studies from the University of Pittsburgh.