Back to series
To See What You See
On Liturgy & Learning & Life
One day last spring I was working at home. In point of fact, I was on the phone, talking to someone doing research on the meaning of religious faith in higher education. In the middle of the conversation my son Elliott and his roommate Seth Wispelwey walked in, on their way back to the University of Virginia after a spring break trip to New York City. It was a surprise; I hadn't expected them.
As I saw them, I smiled. Sometimes you have news for someone, that you KNOW is going to rock their world. Their eyes will grow huge, their jaws will drop, and a smile that comes from the deepest place will soon be ear-to-ear. Have you ever had news like that for someone?...
---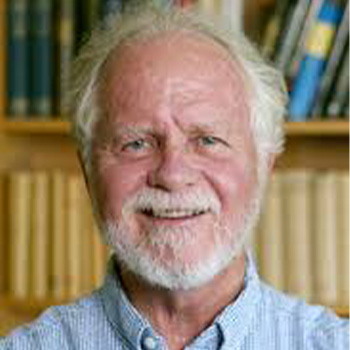 Steven Garber
Steven Garber, Professor, is the Senior Fellow for Vocation and the Common Good for the M. J. Murdock Charitable Trust. As a teacher, he has recently served as Professor of Marketplace Theology and Director of the Masters in Leadership, Theology and Society at Regent College, Vancouver, BC. he is the author of several books, including Visions of Vocation: Common Grace for the Common Good, his most recent is The Seamless Life: A Tapestry of Love and Learning, Worship and Work. One of the founders of the Wedgwood Circle, and has been a Principal of the Washington Institute for Faith, Vocation and Culture.He completed his PhD in the Philosophy of Learning at Pennsylvania State University.