Back to series
Union with Christ: The Sum of Our Salvation
The Apostles' Creed affirm s, among other things, that Jesus Christ was "crucified under Pontius Pilate." The mention of a first century Roman governor may seem out of place in this grand statement of Christian truth, but it anchors the gospel at a particular place in human history. But that raises another question: How could something so far away in space and time affect you and me? How could Jesus' death cover my sins and his resurrection guarantee my eternal destiny?
Theologically, we speak of the various ways in which Christ's saving work is applied to our lives: God calls us to himself; he regenerates us, giving us new spiritual life; he justifies us, taking away our sin and imputing to us the righteousness of Christ; he adopts us into his family; he sanctifies us, conforming us to the image of Christ; and he promises to complete his saving work by glorifying us with the resurrected glory of Christ. But these spiritual blessings flow into our lives only because we are somehow united to Christ. If our lives are not joined to his in some way, he remains a distant figure from ancient history—about as relevant to us as Julius Caesar...
---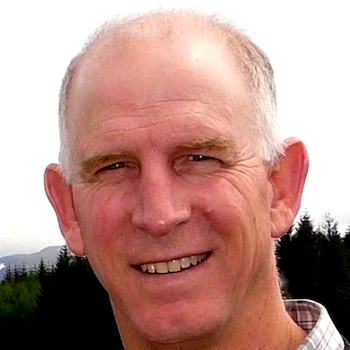 William L. Kynes
Pastor William L. "Bill" Kynes, is the Senior Fellow for Pastoral Theology at the C.S. Lewis Institute, and retired Senior Pastor of Cornerstone, an Evangelical Free Church, in Annandale, VA, where he served from 1986 - 2022. He was an undergraduate at the University of Florida with a major in philosophy. There he also played quarterback and was later inducted into the university's Athletic Hall of Fame. He attended Oxford University as a Rhodes Scholar, receiving an MA in theology. He received an MDiv from Trinity Evangelical Divinity School, before returning to England for a PhD in New Testament from Cambridge University. From 1997-1999, he served as an adjunct professor in New Testament for the Trinity Evangelical Divinity School Washington, DC, Extension Program.