Back to series
What Constitutes Christian Maturity?
It will help to clear the ground if we consider first several factors that do not constitute Christian maturity. A study of the relevant Scripture verses will reveal these facts.
First, Christian maturity is not an aging process. Gray hairs and spiritual maturity are not necessarily wedded. Because we are aging, we should not conclude that of necessity we are progressing in maturity. Gray hairs can cover a person whose reactions to people and circumstances are anything but mature. It has been said that it is the intensity of years and not their extensity that is a true measure of maturity, for maturity is an attitude of life. It is our attitudes, not our arteries, that determine the quality of our life. Our age is beyond our control, but whatever our age, our attitudes can be changed by the power of grace and a holy purpose. . .
Click here to read full article (READ PDF).
---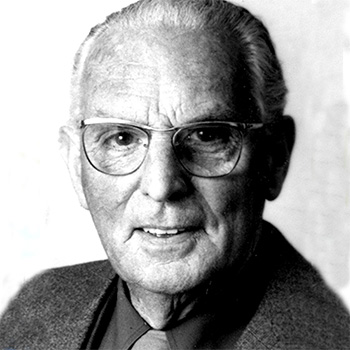 J. Oswald Sanders
J. Oswald Sanders, Author, (1902 - 1992) attended the Bible Training Institute in Auckland and joined its staff in 1926. Sanders served as an instructor and administrator at the Bible College of New Zealand. He became general director of the China Inland Mission and led the reorganization of the CIM into the Overseas Missionary Fellowship. He was instrumental in beginning many new missions projects throughout East Asia. Upon his retirement Sanders wrote prolifically, with many of his over 40 books. One of Sander's most notable works was Heresies Ancient and Modern, later published as Cults and Isms (1962).