Back to series
Listen or Download this Audio Resource.
What Should Christians Think about Buddhism?
It is known that prominent early Christians were aware of Buddha and some Buddhist stories. Saint Jerome (4th century CE) mentions the birth of the Buddha, who he says "was born from the side of a virgin"; it has been suggested that this virgin birth legend of Buddhism influenced Christianity. The early church father Clement of Alexandria (died 215 AD) was also aware of Buddha, writing in his Stromata (Bk I, Ch XV): "The Indian gymnosophists are also in the number, and the other barbarian philosophers. And of these there are two classes, some of them called Sarmanæ and others Brahmins. And those of the Sarmanæ who are called 'Hylobii' neither inhabit cities, nor have roofs over them, but are clothed in the bark of trees, feed on nuts, and drink water in their hands. Like those called Encratites in the present day, they know not marriage nor begetting of children. Some, too, of the Indians obey the precepts of Buddha (Βούττα) whom, on account of his extraordinary sanctity, they have raised to divine honours."
This resource is part of a series on Jesus and The World Religions. Click here to listen to the full series
---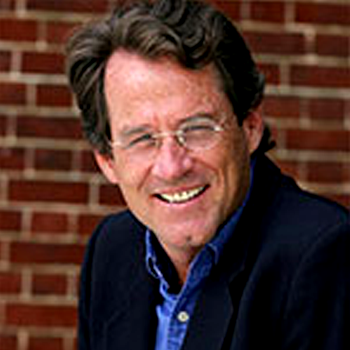 Gerald McDermott
Gerald McDermott, Professor, is a retired Anglican Chair of Divinity at Samford's Beeson Divinity School. Prior to that, he served as Jordan–Trexler Professor of Religion at Roanoke College and taught for 26 years. He grew up in Boston, New York and Philadelphia, went to a Jesuit high school in New York City, graduated from the University of Chicago (B.A., New Testament and Early Christian Literature). He lived in religious communes for seven years, started and ran a private school for three years, pastored for five years in Iowa, and earned a Ph.D. in religion at the University of Iowa.