Back to series
C.S. Lewis on Faith and Reason
C.S. Lewis said: "I am not asking anyone to accept Christianity if his best reasoning tells him that the weight of evidence is against it." He develops his case particularly in such books as Mere Christianity, The Abolition of Man, Miracles, and The Problem of Pain. Lewis decidedly gave place to rationality. However, while upholding a place for rationality, he was opposed to the rationalism of the Enlightenment, which gave almost no place to the human imagination or to the idea of belief in a personal God. In other words, he opposed what in our day is called Modernism.
Lewis Against Rationalism
Pilgrim's Regress was Lewis's first apologetic book written only two years after he came to faith in Christ. In this book, John, the hero, sets out from Puritania on the quest for a vision. Unlike Pilgrim in John Bunyan's Pilgrim's Progress, he does not encounter generic temptations on his path to glory, but intellectual advocates of the modern world similar to what Lewis faced everyday at Oxford. One of the first such characters is Mr. Enlightenment, a proponent of rationalism (Modernism). Remember that Puritania is a place where they believe in the Landlord (God):...
---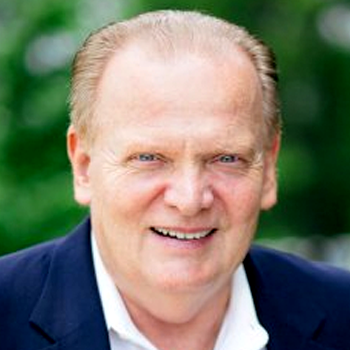 Arthur W. Lindsley
Arthur W. Lindsley, is the Vice President of Theological Initiatives at the Institute for Faith, Works, & Economics. He has served at the C.S. Lewis Institute since 1987 both as President until 1998 and currently as Senior Fellows for Apologetics. Formerly, he was director of Educational Ministries at the Ligonier Valley Study Center, and Staff Specialist with the Coalition for Christian Outreach. He is the author of C.S. Lewis's Case for Christ, True Truth, Love: The Ultimate Apologetic, and co-author with R.C. Sproul and John Gerstner of Classical Apologetics, and has written numerous articles on theology, apologetics, C.S. Lewis, and the lives and works of many other authors and teachers. Art earned his M.Div. from Pittsburgh Theological Seminary and a Ph.D. in Religious Studies from the University of Pittsburgh.