Back to series
And He Shall Purify
No. 7 – Chorus
Music courtesy of The Falls Church Anglican Choir, Falls Church, Virginia, under the musical direction of Simon Dixon. Audio mastering by Andrew Schooley. From Messiah by George Frideric Handel (1742)
Listen to the full playlist for Handel's Messiah.
"And he shall sit as a refiner and purifier of silver: and he shall purify the sons of Levi, and purge them as gold and silver, that they may offer unto the LORD an offering in righteousness. "
– Malachi 3:3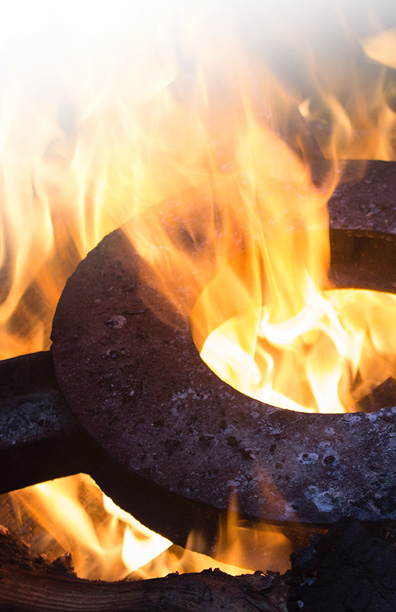 Purification of silver fascinates and mesmerizes. Or so I've been told. I've never seen it happen, but I've heard reports of impurities bubbling up to the surface of a pool of melted metal and seeing the dross separated from the precious. The results produce fine jewelry, dazzling crowns, and platters that outshine all other serving dishes. It almost seems a crime to put food on them! That's why some people display their silver on shelves for decoration rather than use them on dining tables for meals.
Purification of our souls feels far less fascinating. It's painful. Removal of our spiritual dross—the sins of pride, lust, greed, anger, envy, and all the other deadly sins (and there are many more than just seven!)—would never seem mesmerizing to anyone.
But God's promises of a coming Messiah include nothing short of a refiner's fire that cleanses, purifies, and refines, so as to present a church "without stain or wrinkle or any other blemish" (see Ephesians 5:27). Advent should be a time of anticipation and celebration of our Lord's incarnation. It also paves the way for joy at the wonder of a Savior who pays for our sin. But it also must be a time of self examination and repentance, the first stage of refinement by the refiner's fire. Let us not skip, skimp, or shirk this component of Advent. Rather, let us confess all the ways we need dross removal.
The great news of the gospel is that, if we acknowledge our inability to cleanse ourselves, God will cleanse us—through the finished atonement of the cross. In addition to your Advent prayers of praise and adoration, be sure to include repentance and confession. That's the only way we can ever present ourselves as an offering in righteousness.
Prayer
Father, I need Your purifying work in my life. Show me where You
desire cleansing and help me to find forgiveness and the power I need to
live a holy life through Jesus the Messiah.
Amen.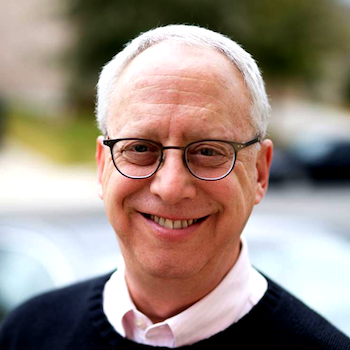 Randy Newman
Randy Newman is the Senior Fellow for Apologetics and Evangelism at the C.S. Lewis Institute. He has taught at several evangelical seminaries. After serving for over 30 years with Campus Crusade for Christ, he established Connection Points, a ministry to help Christians engage people's hearts the way Jesus did. He has written six books, Questioning Evangelism, Corner Conversations, Bringing the Gospel Home, Engaging with Jewish People, Unlikely Converts: Improbable Stories of Faith and What They Teach Us About Evangelism and his most recent, Mere Evangelism. Randy has also written numerous articles about evangelism and other ways our lives intertwine with God's creation. He earned his MDiv and PhD in Intercultural Studies from Trinity International University.