Back to series
How Do You Love?
Paul's hymn of love in I Cor. 13 is a short message, a lyric of only two hundred and fifty words. It has been called perhaps the noblest assembly of beautiful thoughts ever clothed in language. It's a beautiful passage—and yet a devastating passage.
Many years ago my wife and I decided to read this chapter ever day for a month after a friend suggested this in a sermon. Every night when we went to bed we would either read it individually or recite it together. . .
Click here to read the full article (READ PDF).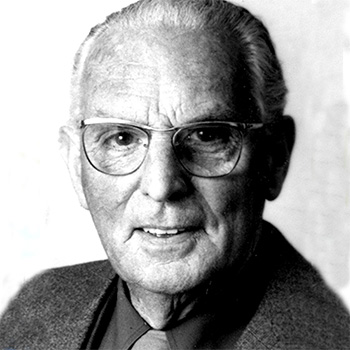 J. Oswald Sanders
J. Oswald Sanders, Author, (1902 - 1992) attended the Bible Training Institute in Auckland and joined its staff in 1926. Sanders served as an instructor and administrator at the Bible College of New Zealand. He became general director of the China Inland Mission and led the reorganization of the CIM into the Overseas Missionary Fellowship. He was instrumental in beginning many new missions projects throughout East Asia. Upon his retirement Sanders wrote prolifically, with many of his over 40 books. One of Sander's most notable works was Heresies Ancient and Modern, later published as Cults and Isms (1962).