Back to series
Intimacy Nourished Worship
In the act of worship, God communicates His presence to His people. That is borne out by the experience of Dr. R.A. Torrey, who girdled the globe with his revival-kindling evangelistic missions. He testified that a transformation came into his experience when he learned not only to give thanks and make petition, but also to worship—asking nothing from God, occupied and satisfied with Him alone. In that new experience, he realized a new intimacy with God.
As His disciples heard the Master pray, they could not help but discern the depth of intimacy that existed between Him and His Father. Aspiration after a similar experience was kindled in their hearts, and they asked Him, "Lord, teach us to pray just as John also taught his disciples" (Luke 11:1). He gladly responded, for was not this the very road along which He had been leading them? . . .
Click here to read the full article (Read PDF).
---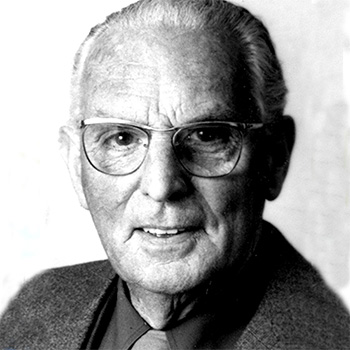 J. Oswald Sanders
J. Oswald Sanders, Author, (1902 - 1992) attended the Bible Training Institute in Auckland and joined its staff in 1926. Sanders served as an instructor and administrator at the Bible College of New Zealand. He became general director of the China Inland Mission and led the reorganization of the CIM into the Overseas Missionary Fellowship. He was instrumental in beginning many new missions projects throughout East Asia. Upon his retirement Sanders wrote prolifically, with many of his over 40 books. One of Sander's most notable works was Heresies Ancient and Modern, later published as Cults and Isms (1962).