Back to series
Profiles in Faith: Blaise Pascal
One late summer's day in 1647, René Descartes, one of the fathers of modern thought and author of the best-known sound-bite in the history of western philosophy, "I think, therefore I am," paid a visit to a young, rather sickly twenty-four year old, recently arrived in Paris with his sister. He, like Descartes, was a mathematician, a philosopher of sorts, and a genius. His name was Blaise Pascal. Although at this time they were on fairly good terms, within a few years they were set on almost diametrically opposite paths, Descartes confident that the future lay with human reason, and its ability to explain and understand everything that matters, Pascal convinced that human rationality was fatally flawed by the Fall, and that the truth lay in historic Christianity. Much of what they said that day remains unrecorded, but the meeting perhaps symbolizes the meeting of an older Christianity with a new enlightened modern age, confident in human abilities, thinking it had little need now of those old ways.
Blaise Pascal never saw his 40th birthday. He was an anguished, illness-ridden, often lonely man, who was at the cutting edge of contemporary scientific experimentation and felt keenly the intellectual ferment of his day. One November night in 1654, he experienced a profound encounter with God, which turned a distant and arid faith into a gripping sense of mission and devotion. He died eight years later in voluntary poverty, leaving behind scattered papers which were probably intended as a grand Apology for Christianity, conceived very much with people like Descartes in mind. These were subsequently gathered together and published by his friends as the famous Pensées: "Thoughts on Religion and various other subjects.". . .
Click here to read the full article (Read PDF).
---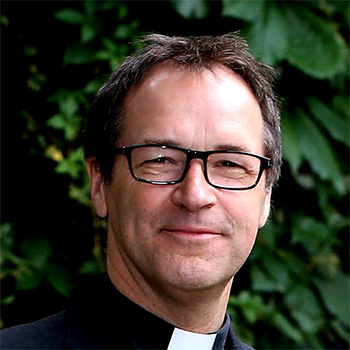 Graham Tomlin
Graham Tomlin, Author, is Dean of St Mellitus College. Graham was a curate in Exeter, Chaplain of Jesus College Oxford, and tutor in Historical Theology at Wycliffe Hall, where he eventually became Vice Principal. In 2005 he helped found St Paul's Theological Centre, which is now part of St Mellitus College. He is the author of many articles and several books, including The Power of the Cross: Theology and the Death of Christ is Paul, Luther and Pascal (Paternoster 1997), The Provocative Church (SPCK 2002), Luther and his World (Lion 2002), Spiritual Fitness: Christian Character in a Consumer Culture (Continuum 2006), and most recently, The Prodigal Spirit (SPTC 2011).