Back to series
Francis Schaeffer (1912–84)
Francis August Schaeffer was born on January 30, 1912 in the small town of Germantown, Pennsylvania. His life, books and Switzerland-based ministry L'Abri have had immense and wide-ranging impact on this generation, personally touching many people, including me. How was Francis, together with his wife Edith, able to impact so many people?
First, he was able to get people to think about the large issues of life and reality. I remember when Schaeffer came to speak in a chapel service at Seattle Pacific University where I was an undergraduate. Like most of my classmates, I had been brought up as a believer, but I had never heard anything like what Schaeffer was discussing. He dealt with the Trinity, the nature of the Creation, the reality of the Fall, and the intellectual credibility of faith in Christ. In many ways, it was over my head at that time, and I can even remember that my mind hurt as I tried to follow him. However, I was so fascinated by what he said that, following his talk, I attended the question-and-answer time in the Student Union. That first exposure later led to my reading his books Escape from Reason and The God Who is There, both of which opened new arenas for exploration...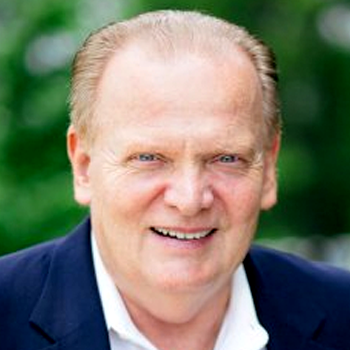 Arthur W. Lindsley
Arthur W. Lindsley, is the Vice President of Theological Initiatives at the Institute for Faith, Works, & Economics. He has served at the C.S. Lewis Institute since 1987 both as President until 1998 and currently as Senior Fellows for Apologetics. Formerly, he was director of Educational Ministries at the Ligonier Valley Study Center, and Staff Specialist with the Coalition for Christian Outreach. He is the author of C.S. Lewis's Case for Christ, True Truth, Love: The Ultimate Apologetic, and co-author with R.C. Sproul and John Gerstner of Classical Apologetics, and has written numerous articles on theology, apologetics, C.S. Lewis, and the lives and works of many other authors and teachers. Art earned his M.Div. from Pittsburgh Theological Seminary and a Ph.D. in Religious Studies from the University of Pittsburgh.