Back to series
Profiles in Faith: Malcolm Muggeridge
Thomas Malcolm Muggeridge was born in 1903, named by his father Henry after Thomas Carlyle. A lover of words, Malcolm was to become one of the great literary figures of British public life in the twentieth century. After the death of C.S. Lewis in 1963, many came to regard Muggeridge as Lewis' successor as a Christian popular apologist. Although he grew up in an atheistic environment, Malcolm admitted to me that he had always believed in God, vague though his religious convictions remained for a long time in his life. One can trace this search for God in reading his diary1 and other of his works from the 1930s.
Malcolm's eldest son, Leonard (born in 1928), had become an evangelical as a member of the Plymouth Brethren while in the British army in Austria, during the early 1960s. I had gotten to know Leonard when he attended an annual summer biblical conference I had helped to organize in Oxford. Through him I was introduced to his father, after he had resigned as rector of Edinburgh University. A friendship then continued with Malcolm and later his wife Kitty, from 1968 until a few years before Malcolm died in 1990. . .
Click here to read the full article (Read PDF).
---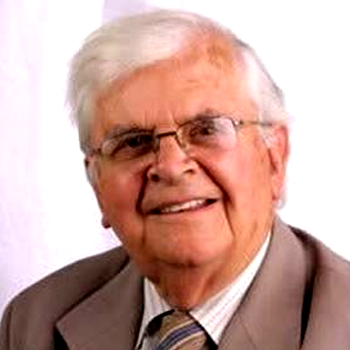 James M. Houston
James M. Houston, Professor, is a co-founder of the C.S. Lewis Institute.  From its beginning, Jim has served as a Senior Fellow of the Institute, lecturing at CSLI events over the past four decades. He received his Bachelor of Science and M.A. degrees from the University of Edinburgh and a D. Phil. from Oxford University.  He was a University Lecturer at Oxford from 1947 – 1971 where he taught cultural and historical geography.  While teaching at Oxford, he met C.S. Lewis and participated in a regular Bible study with him for six years. He is known as one of the "founding fathers" of Regent College in Vancouver, British Columbia where he has served as the first Principal, Chancellor and Professor of Spiritual Theology.