Back to series
Profile In Faith
Martyn Lloyd-Jones (1899-1981) is called by some the greatest preacher of the last century. He had an impact on many leaders of this generation. J.I. Packer at the age of 22 heard Lloyd-Jones preach in London. Packer said that he had "never heard such preaching." It had for him the force of an electric shock, Lloyd-Jones bringing him "more of a sense of God than any other man" he had known. George Verwer, founder of Operation Mobilization, said that Lloyd-Jones' Sermon on the Mount was the greatest thing he had ever read. John Piper said that when reading the same work, he was deeply moved by the "greatness and weight of spiritual issues."
Lloyd-Jones was born in Cardiff, Wales, on December 20, 1899. He moved to London with his family at age 14. He went to medical school at St. Bartholomew's Hospital, where in 1921 he got his M.D. and became chief clinical assistant to Sir Thomas Horder. Horder described Lloyd-Jones as "the most acute thinker I ever knew." From 1921 to 1923, the Lord worked deeply in Martyn, and he felt an increasing call to leave medicine in order to go into the ministry—to preach. . .
---
Click here to read the full article (Read PDF).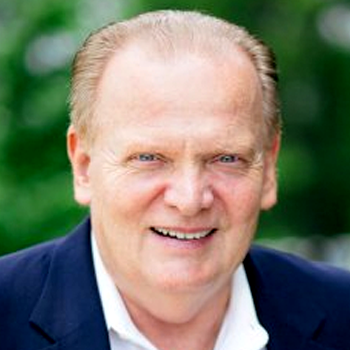 Arthur W. Lindsley
Arthur W. Lindsley, is the Vice President of Theological Initiatives at the Institute for Faith, Works, & Economics. He has served at the C.S. Lewis Institute since 1987 both as President until 1998 and currently as Senior Fellows for Apologetics. Formerly, he was director of Educational Ministries at the Ligonier Valley Study Center, and Staff Specialist with the Coalition for Christian Outreach. He is the author of C.S. Lewis's Case for Christ, True Truth, Love: The Ultimate Apologetic, and co-author with R.C. Sproul and John Gerstner of Classical Apologetics, and has written numerous articles on theology, apologetics, C.S. Lewis, and the lives and works of many other authors and teachers. Art earned his M.Div. from Pittsburgh Theological Seminary and a Ph.D. in Religious Studies from the University of Pittsburgh.