Back to series
Self Disclosure & Knowledge
from the book: Concise Theology: A Guide to Historic Christian Beliefs
God also said to Moses, "Say to the Israelites,
'The LORD, the God of your fathers—
the God of Abraham, the God of Isaac
and the God of Jacob—has sent me to you.'
This is my name forever,
the name by which I am to be remembered
from generation to generation."
EXODUS 3:15
In the modern world, a person's name is merely an identifying label, like a number, which could be changed without loss. Bible names, however, have their background in the widespread tradition that personal names give information, describing in some way who people are. The Old Testament constantly celebrates the fact that God has made his name known to Israel, and the Psalms direct praise to God's name over and over (Pss. 8:1; 113:1-3, 145:1-2, 148:5, 13). "Name" here means God himself as he has revealed himself by word and deed. At the heart of this self-revelation is the name by which he authorized Israel to invoke him—Yahweh as modern scholars write it, Jehovah as it used to be rendered, the LORD as it is printed in English versions of the Old Testament.
God declared this name to Moses when he spoke to him out of the thorn bush that burned steadily without being burned up. God began by identifying himself as the God who had committed himself in covenant to the patriarchs (cf. Gen. 17:1-14); then, when Moses asked him what he might tell the people that this God's name was (for the ancient assumption was that prayer would be heard only if you named its addressee correctly), God first said "I AM WHO I AM" (or, "I will be what I will be"), then dor of his self-disclosure deserves. God is to be given glory for all the glories of his name, that is, his glorious self-revelation in creation, providence, and grace...
Click here to read the full article (Read PDF)
---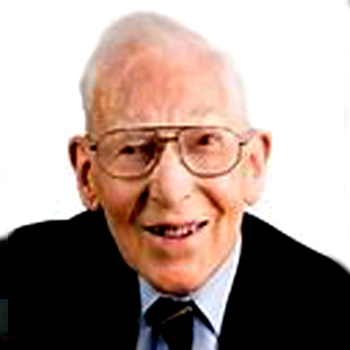 J.I. Packer
J.I. Packer, Author, (1926 – 2020), known for his best-selling book, Knowing God, as well as his work as an editor for the English Standard Version of the Bible. He was a signer on the 1978 Chicago Statement on Biblical Inerrancy, a member on the advisory board of the Council on Biblical Manhood and Womanhood, and also was involved in the ecumenical book Evangelicals and Catholics Together in 1994. His last teaching position was as the board of governors' Professor of Theology at Regent College in Vancouver, British Columbia. He was awarded the St. Cuthbert's Cross at the Provincial Assembly of ACNA on 27 June 2014 for his "unparalleled contribution to Anglican and global Christianity."