Back to series
Unduly Protracted Infancy
"If I were called on to put my finger on the most pressing need of our age, I would unhesitatingly say—maturity." These words of an old preacher of the past are no less relevant in the wonder-world of the space age. It almost seems that as technology and knowledge advance, maturity recedes.
The low level of spiritual life in the Corinthian church occasioned acute distress for Paul. Their underlying problem was neither heresy nor apostasy but worldliness and spiritual immaturity. For the length of time they had been in possession of the truth, they should have been mature Christians. But to his dismay Paul discovered that they were still plagued with carnality. As a church they had been endowed not only with spiritual blessings but also with every spiritual gift. "You do not lack any spiritual gift," he told them (1 Cor. 1:7). . .
Click here to read full article (READ PDF).
---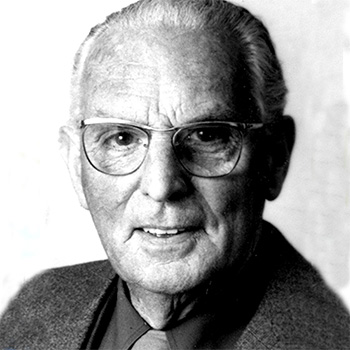 J. Oswald Sanders
J. Oswald Sanders, Author, (1902 - 1992) attended the Bible Training Institute in Auckland and joined its staff in 1926. Sanders served as an instructor and administrator at the Bible College of New Zealand. He became general director of the China Inland Mission and led the reorganization of the CIM into the Overseas Missionary Fellowship. He was instrumental in beginning many new missions projects throughout East Asia. Upon his retirement Sanders wrote prolifically, with many of his over 40 books. One of Sander's most notable works was Heresies Ancient and Modern, later published as Cults and Isms (1962).