Back to series
On Why the Arts Matter
It is an arresting image, one that draws us in with unusual curiosity. What might it mean? Was there really?
A Schindler for the artists?
After Spielberg's famous film on the businessman whose ingenuity, courage, and "list" saved several thousand Jews from the Nazi's gas ovens became known the world over, his story lit a fire within each of us, allowing us to reflect on our own times and places about the importance of living lives formed by the conviction that it is possible to do something remarkably right—even against the world, the flesh, and the devil. . . .
Click here to read full article (READ PDF).
---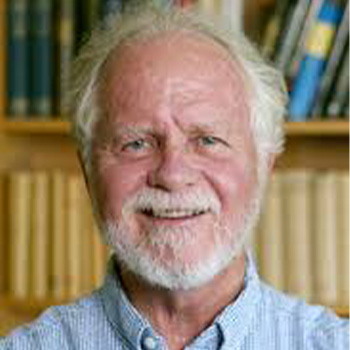 Steven Garber
Steven Garber, Professor, is the Senior Fellow for Vocation and the Common Good for the M. J. Murdock Charitable Trust. As a teacher, he has recently served as Professor of Marketplace Theology and Director of the Masters in Leadership, Theology and Society at Regent College, Vancouver, BC. he is the author of several books, including Visions of Vocation: Common Grace for the Common Good, his most recent is The Seamless Life: A Tapestry of Love and Learning, Worship and Work. One of the founders of the Wedgwood Circle, and has been a Principal of the Washington Institute for Faith, Vocation and Culture.He completed his PhD in the Philosophy of Learning at Pennsylvania State University.