Back to series
An Interview With Dr. James M. Houston
Dr. Lindsley: How did you come to Christ?
Dr. Houston: I was nurtured in a missionary family, deliberately giving my heart to God when I was eight years old, and baptized when I was twelve. But it was a childhood transition that had little crisis, as a babe awakens to the beginning of a day of sunshine.
Dr. Lindsley: If you had to list the top three needs of the church today, what would they be?
Dr. Houston: The top need is for the church to stop being 'institutionalized as church,' and to recover the amateur status of being 'lovers of God.' The professional strappings of 'church' also stumble many of us today. The second need is for 'being Christian,' rather than interpreting our Christian identity in activist terms and programs. For the nature of the triune God is communion, and from this the nature of the Church takes its identity also. The third need is for harmonious creative union between men and women in the life and service of the Church, not as rivals, nor as being alienated in 'politically correct' behaviors...
---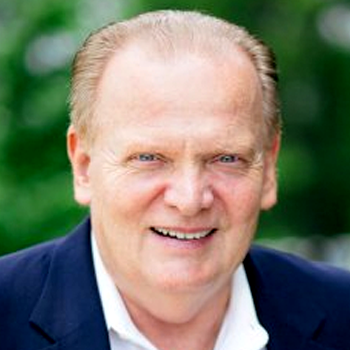 Arthur W. Lindsley
Arthur W. Lindsley, is the Vice President of Theological Initiatives at the Institute for Faith, Works, & Economics. He has served at the C.S. Lewis Institute since 1987 both as President until 1998 and currently as Senior Fellows for Apologetics. Formerly, he was director of Educational Ministries at the Ligonier Valley Study Center, and Staff Specialist with the Coalition for Christian Outreach. He is the author of C.S. Lewis's Case for Christ, True Truth, Love: The Ultimate Apologetic, and co-author with R.C. Sproul and John Gerstner of Classical Apologetics, and has written numerous articles on theology, apologetics, C.S. Lewis, and the lives and works of many other authors and teachers. Art earned his M.Div. from Pittsburgh Theological Seminary and a Ph.D. in Religious Studies from the University of Pittsburgh.