Back to series
An Interview With Rev. Dr. John R.W. Stott
Dr. Lindsley: What are the top three needs of the church today?
Dr. Stott: a. The church's most basic need is to remember what kind of community it is, and in particular its double identity. For God calls his people out of the world to belong to him and sends them back into the world to serve and to witness. The first calling is to 'holiness' and the second to 'worldliness,' using the word as the opposite of 'otherworldliness,' and meaning 'involved in the life of the world.' So the church is called to 'holy worldliness' (Alec Vidler), for this is its double identity. It needs constantly to ensure that neither identity smothers the other.
b. The church's second need is to be what it claims to be, and so to allow no dichotomy or conflict between its profession and its practice. Without this the church lacks authenticity and so credibility.
c. In response to the challenge of pluralism, the church needs to be faithful in defending and proclaiming the uniqueness and finality of Jesus Christ. If it does so, it will certainly suffer for its faithfulness. If we compromised less, we would undoubtedly suffer more.
Dr. Lindsley: What legacy would you like to leave with the leaders, with whom you have been involved?
Dr. Stott: I would urge upon them the priority of preaching. It is the Word of God which matures the people of God. As Jesus said, quoting Deuteronomy, human beings do not live by bread alone, but by every word which comes from the mouth of God. Moreover, what is true of individuals is equally true of churches. Churches live, grow, and flourish by the Word of God; they languish and perish without it. Of course the Word of God can reach people both in private Bible study (if they are literate and have a Bible) and in Bible study groups. But the major way in which the Word of God comes to the people of God worldwide is through preaching. I am an unrepentant believer in the power of the pulpit. I long to see a recovery of faithful biblical preaching...
---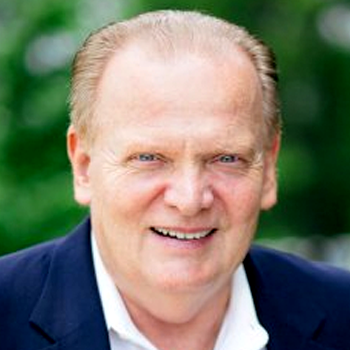 Arthur W. Lindsley
Arthur W. Lindsley, is the Vice President of Theological Initiatives at the Institute for Faith, Works, & Economics. He has served at the C.S. Lewis Institute since 1987 both as President until 1998 and currently as Senior Fellows for Apologetics. Formerly, he was director of Educational Ministries at the Ligonier Valley Study Center, and Staff Specialist with the Coalition for Christian Outreach. He is the author of C.S. Lewis's Case for Christ, True Truth, Love: The Ultimate Apologetic, and co-author with R.C. Sproul and John Gerstner of Classical Apologetics, and has written numerous articles on theology, apologetics, C.S. Lewis, and the lives and works of many other authors and teachers. Art earned his M.Div. from Pittsburgh Theological Seminary and a Ph.D. in Religious Studies from the University of Pittsburgh.