Back to series
Art Lindsley's C.S. Lewis's Case for Christ
With the upcoming film adaptation of C.S. Lewis's, The Lion, the Witch and the Wardrobe, the market has been flooded with books about Lewis and his work. While it is fair to wonder why anyone would read a book about Lewis when he, or she, could actually read Lewis first hand; nevertheless, there is certainly an audience that would benefit from guided tours that explore his life, fiction, and thought more deeply. Out of the sampling of some of the nearly thirty books being published around the time of the movie release one book, and one book alone, addresses Lewis's Apologetic vision, and that is Art Lindsley's C.S. Lewis's Case for Christ: Insights from Reason, Imagination and Faith (Downers Grove, Illinois: InterVarsity Press, 2005. Paperback, 216 pages).
Dr. Lindsley, of the C. S. Lewis Institute, as an apologist and theologian, walks his readers through Lewis's most salient arguments for the Christian faith. Lindsley's breadth of knowledge about Lewis and his grasp of the wide range of Lewis's writing (there are some 72 Lewis titles and hundreds of books about Lewis) allows him to bring together apologetic insights often missed by the more casual reader of Lewis. Consequently, C.S. Lewis's Case for Christ makes accessible material that is virtually unavailable in any single source. Furthermore, Lindsley manifests an ability to simplify complexities in Lewis's arguments, placing both Lewis's presuppositions as well as his inferences within the reach of the reader. Lindsley also reveals, in many places, an engaging skill that takes Lewis's arguments further than Lewis himself, thus contemporizing these arguments and applying them to a postmodern context. The book is written as a dialogue, therefore the reader is able to see a modeled application of these arguments and relate them to one's own conversational experience. The book provides a reader with the wide range of Lewis's apologetical thought concerning miracles; the problem of evil; the exclusive claims of Christ in light of other world religions; moral relativism; the challenges of postmodernism; and brings it together in a useful single volume. Lindsley begins his study of Lewis's apologetics by making a clear case as to why Lewis, who died over forty years ago, still speaks with authority today. Lewis's genius, his breadth of scholarship, his adult conversion from atheism to Christ, his love of argument in the context of true friendship, his gift as a powerful communicator, all establish Lewis's methods as an apologetical model second to none. Even with this strong explanation of Lewis's strength as an apologist, Lindsley does not engage in hagiography; he points out that Lewis had his detractors and Lindsley looks openly at their criticisms thus strengthening his [Lindsley's] own critical judgments. . .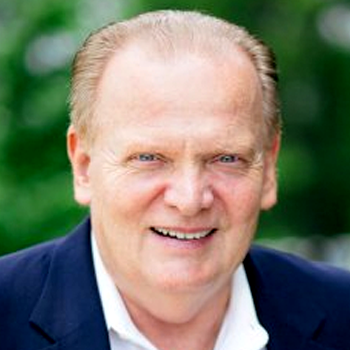 Arthur W. Lindsley
Arthur W. Lindsley, is the Vice President of Theological Initiatives at the Institute for Faith, Works, & Economics. He has served at the C.S. Lewis Institute since 1987 both as President until 1998 and currently as Senior Fellows for Apologetics. Formerly, he was director of Educational Ministries at the Ligonier Valley Study Center, and Staff Specialist with the Coalition for Christian Outreach. He is the author of C.S. Lewis's Case for Christ, True Truth, Love: The Ultimate Apologetic, and co-author with R.C. Sproul and John Gerstner of Classical Apologetics, and has written numerous articles on theology, apologetics, C.S. Lewis, and the lives and works of many other authors and teachers. Art earned his M.Div. from Pittsburgh Theological Seminary and a Ph.D. in Religious Studies from the University of Pittsburgh.