Back to series
Coming to a Screen Near You: Prince Caspian
The film version of C.S. Lewis's Prince Caspian, the next in the Narnia series, is due to be released in May. It remains to be seen if the sequel will do better than the original film, The Lion, the Witch, and the Wardrobe (now listed as the 26th all-time best-grossing film). If the pattern for the Narnia films is similar to that of the Lord of the Rings trilogy, it will do better. The Fellowship of the Ring (first in the Lord of the Rings series) is number 14 of all time, The Two Towers (second in the series) is number 7, and The Return of the King (third in the series) is now number 2.
Though Prince Caspian may do better at the box office, its message may not be as readily understood as that of The Lion, the Witch, and the Wardrobe. In the latter, we have Narnia rescued from the grip of the White Witch, who makes it "always winter, never Christmas." In Prince Caspian, it is summer but without a Fourth of July. Narnia has been taken over by an evil King Miraz. The talking animals are in hiding, and the trees are silenced. The King (knowing better) says that there was never an Aslan, no talking animals, no High Kings and Queens such as Peter, Susan, Edmund, and Lucy. Everything has deteriorated and is in desperate need of restoration...
Click here to read the full article (Read PDF)
---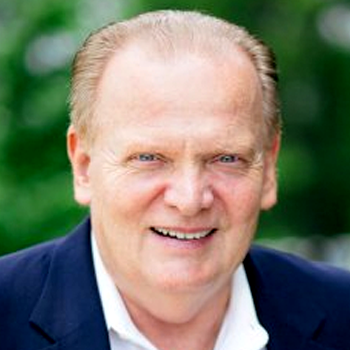 Arthur W. Lindsley
Arthur W. Lindsley, is the Vice President of Theological Initiatives at the Institute for Faith, Works, & Economics. He has served at the C.S. Lewis Institute since 1987 both as President until 1998 and currently as Senior Fellows for Apologetics. Formerly, he was director of Educational Ministries at the Ligonier Valley Study Center, and Staff Specialist with the Coalition for Christian Outreach. He is the author of C.S. Lewis's Case for Christ, True Truth, Love: The Ultimate Apologetic, and co-author with R.C. Sproul and John Gerstner of Classical Apologetics, and has written numerous articles on theology, apologetics, C.S. Lewis, and the lives and works of many other authors and teachers. Art earned his M.Div. from Pittsburgh Theological Seminary and a Ph.D. in Religious Studies from the University of Pittsburgh.