Back to series
History Does Not Alter
When your revolution is over
Will you rebuild the city?
Will you rebuild the city?
Will you drain away the tears?
Will you retouch every scar?
Will you mend the broken hearts?
Will you find the stolen years?
Will you light up the blind eye?
Will you raise up the dead?
Ah.
Then I do not want
I do not want
Your revolution.
A few days ago I was sitting around a table in Bratislava, Slovakia, with a group of university students from throughout Central and Eastern Europe, reading the poetry of Steve Turner, the wonderfully gifted wordsmith from England. His poems range from the playful to the piercing; as the subtitle of one of his own collections puts it: bright as a light, sharp as a razor.
The delights of love, the sorrows of romance, the subtle seductions of the technological society, the moral meaning of Christmas, reflections on the generations of family, the nature of creedal convictions in a post-modern world—line after line, page after page, his artistic vision is rich, and deeply wrought out of Christian faith. . . .
Click here to read the full article (Read PDF).
---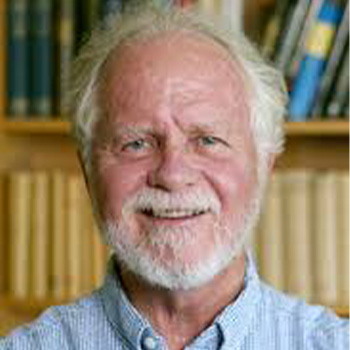 Steven Garber
Steven Garber, Professor, is the Senior Fellow for Vocation and the Common Good for the M. J. Murdock Charitable Trust. As a teacher, he has recently served as Professor of Marketplace Theology and Director of the Masters in Leadership, Theology and Society at Regent College, Vancouver, BC. he is the author of several books, including Visions of Vocation: Common Grace for the Common Good, his most recent is The Seamless Life: A Tapestry of Love and Learning, Worship and Work. One of the founders of the Wedgwood Circle, and has been a Principal of the Washington Institute for Faith, Vocation and Culture.He completed his PhD in the Philosophy of Learning at Pennsylvania State University.