Back to series
Hurrying to Nowhere
Reflections on Castaway, Crusoe, and Character
Knowing my interest in the whys and wherefores of learning, a good friend sent me an essay last summer by the agrarian philosopher Wendell Berry. Hearing about Berry for years, but never listening to him, I was impressed with his critical, careful eye in "The Loss of the University." In the months since then I have been reading books of his essays, as well as his novels and poems. Though widely lauded as one of America's most important essayists, he also sees and hears the world around through the lens of one committed to the gospel of the Kingdom. For example, his The Timbered Choir is a collection of twenty years of poems on the theme of Sabbath, a theologically rich exploration of the rhythms of worship and work.
Last week on my way to a conference in Florida, I began reading the essay, "Discipline and Hope." As I flew over the southeastern states, I was taken in one more time with his understanding of human life under pressure from our media-molded and consumption crazed culture. Page upon page, Berry sets before us a vision of a deeper, more truthful way of being human, and laments the widespread loss of the very qualities which make it possible to know and love, to be known and to be loved...
---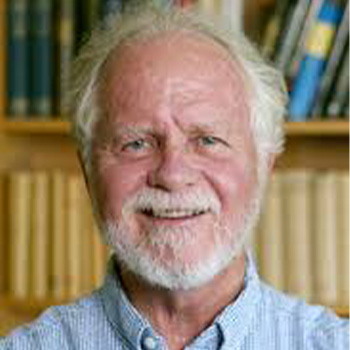 Steven Garber
Steven Garber, Professor, is the Senior Fellow for Vocation and the Common Good for the M. J. Murdock Charitable Trust. As a teacher, he has recently served as Professor of Marketplace Theology and Director of the Masters in Leadership, Theology and Society at Regent College, Vancouver, BC. he is the author of several books, including Visions of Vocation: Common Grace for the Common Good, his most recent is The Seamless Life: A Tapestry of Love and Learning, Worship and Work. One of the founders of the Wedgwood Circle, and has been a Principal of the Washington Institute for Faith, Vocation and Culture.He completed his PhD in the Philosophy of Learning at Pennsylvania State University.