Back to series
Listen or Download the Audio Sermon
John Wesley and Christian Perfection
Among the most well-known believers throughout the time the Church has been around, John Wesley stands among those who have had a substantial impact on the shape of the body of Christ. In this lecture, Dr. Houston shares about John Wesley and his views on what Christian perfection are.
This is a Legacy Audio recording drawn from a collection of free audio resources over the last 30+ years. Specifically, this resource is from a lecture given by James Houston in 1979. Though the audio quality may not be up to modern standards, this resource contains relevant truths to a believer's walk with Christ.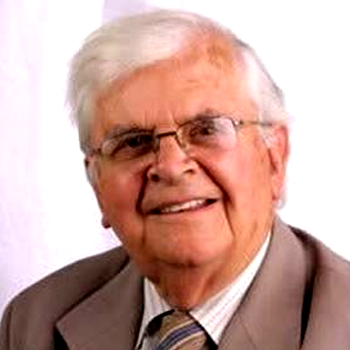 James M. Houston
James M. Houston is a co-founder of the C.S. Lewis Institute.  From its beginning, Jim has served as a Senior Fellow of the Institute, lecturing at CSLI events over the past four decades. He received his Bachelor of Science and M.A. degrees from the University of Edinburgh and a D. Phil. from Oxford University.  He was a University Lecturer at Oxford from 1947 – 1971 where he taught cultural and historical geography.  While teaching at Oxford, he met C.S. Lewis and participated in a regular Bible study with him for six years. He is known as one of the "founding fathers" of Regent College in Vancouver, British Columbia where he has served as the first Principal, Chancellor and Professor of Spiritual Theology.