Back to series
Augustine (354 – 430 AD)
After Jesus and the apostle Paul, Augustine is arguably the most influential person in the history of the Church. His influence on the Catholic Church is massive, and he had a similarly great influence on the Protestant reformers. Martin Luther was notably a monk of the Augustinian order, and in Calvin's Institutes, the Church father quoted most often is Augustine.
Early Life
Augustine was born in 354 AD in Thagaste, Numidia, North Africa and died in 430 in Hippo (both in present-day Algeria). His father was a pagan who was converted on his deathbed, and his mother, Monnica, was a devoted believer in Christ. In his early education, he described himself as rather lazy and an underachiever; however, he showed sparks of brilliance. When Augustine was seventeen, a rich patron, Romanianus, saw this young man's potential as a philosopher. Romanianus had hoped through this patronage to turn the tide against Christianity and back towards paganism. Ironically, Augustine later converted Romanianus to Christianity...
---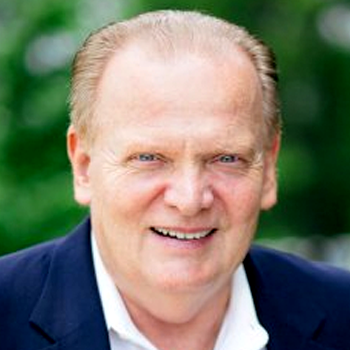 Arthur W. Lindsley
Arthur W. Lindsley, is the Vice President of Theological Initiatives at the Institute for Faith, Works, & Economics. He has served at the C.S. Lewis Institute since 1987 both as President until 1998 and currently as Senior Fellows for Apologetics. Formerly, he was director of Educational Ministries at the Ligonier Valley Study Center, and Staff Specialist with the Coalition for Christian Outreach. He is the author of C.S. Lewis's Case for Christ, True Truth, Love: The Ultimate Apologetic, and co-author with R.C. Sproul and John Gerstner of Classical Apologetics, and has written numerous articles on theology, apologetics, C.S. Lewis, and the lives and works of many other authors and teachers. Art earned his M.Div. from Pittsburgh Theological Seminary and a Ph.D. in Religious Studies from the University of Pittsburgh.