Back to series
Profiles in Faith: Edward Dering
Edward Dering (1540-1576) was one of the early models who set the pattern for future Puritan ministers. Although he is less well known than other theologians or pastors of later Puritanism, he was well known to them. People such as William Perkins and William Ames, who were leading Puritan theologians, looked to him as a model for the kind of pastor they wanted to produce. He was trained in Christ's College at Cambridge, the "seed-bed of Puritan religion." Later, Perkins, Ames, and many others were to come out of this same college.
Dering's central concern was the preaching of sin and its remedy. His emphasis (and that of later Puritans) was that since this was the central task of the minister, the worst thing to happen to England was the presence of ignorant, non-preaching clergy. In fact, few people, even in Puritanism, have held a higher view of ministry. Dering was the only early Protestant writer to maintain that the mere fact of preaching—apart from the truth of the doctrine preached—was an essential mark of the Church. . .
Click here to read the full article (Read PDF).
---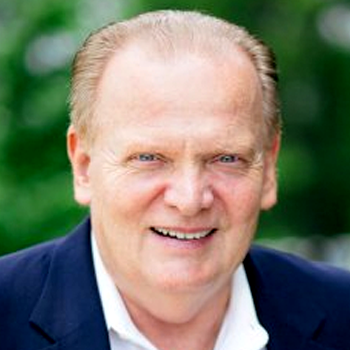 Arthur W. Lindsley
Arthur W. Lindsley, is the Vice President of Theological Initiatives at the Institute for Faith, Works, & Economics. He has served at the C.S. Lewis Institute since 1987 both as President until 1998 and currently as Senior Fellows for Apologetics. Formerly, he was director of Educational Ministries at the Ligonier Valley Study Center, and Staff Specialist with the Coalition for Christian Outreach. He is the author of C.S. Lewis's Case for Christ, True Truth, Love: The Ultimate Apologetic, and co-author with R.C. Sproul and John Gerstner of Classical Apologetics, and has written numerous articles on theology, apologetics, C.S. Lewis, and the lives and works of many other authors and teachers. Art earned his M.Div. from Pittsburgh Theological Seminary and a Ph.D. in Religious Studies from the University of Pittsburgh.