Back to series
The Story That Makes Sense of All Stories
The great churchman and theologian, Lesslie Newbigin, came back into the West after 40 years in India where he had seen his vocation as translating the gospel of the kingdom into Hindu culture. Upon his return to England, he wondered at the working assumption that marked the church's engagement of contemporary culture. It seemed clear to him that the West was post-Christian, becoming pagan, and he could not understand why the church continued to relate to the world as if Christendom was still a reality.
And so he began to write, addressing the church at the end of the 20th-century, asking "Does it still make sense to speak about the gospel as true, even in a pluralist society?" In Foolishness to the Greeks, Beyond 1984, Proper Confidence, Truth to Tell, and one titled, very plainly, The Gospel in a Pluralist Society, he took up the task of arguing for the truth of the gospel in an evermore secularizing, pluralizing world. Taking on the hardest questions, the most complex issues, his critique is incisive, and his vision of a way forward marked by unusual wisdom and grace. . . .
Click here to read full article (READ PDF).
---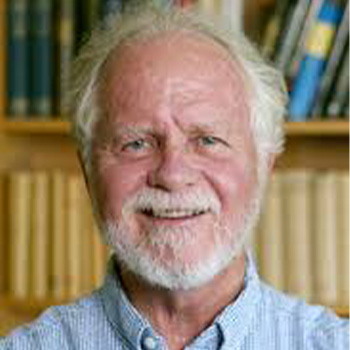 Steven Garber
Steven Garber, Professor, is the Senior Fellow for Vocation and the Common Good for the M. J. Murdock Charitable Trust. As a teacher, he has recently served as Professor of Marketplace Theology and Director of the Masters in Leadership, Theology and Society at Regent College, Vancouver, BC. he is the author of several books, including Visions of Vocation: Common Grace for the Common Good, his most recent is The Seamless Life: A Tapestry of Love and Learning, Worship and Work. One of the founders of the Wedgwood Circle, and has been a Principal of the Washington Institute for Faith, Vocation and Culture.He completed his PhD in the Philosophy of Learning at Pennsylvania State University.