Back to series
The Word Made Flesh
Gibson's The Passion of the Christ and Wolfe's A Man in Full as Windows into the Heart of Human Life
No one who has heard the Irish poet Bono sing his songs has any doubt that he is serious about wanting to feel the world like God does. The lyrics of U2 are psalm-like, a cry to the heavens from someone living on the earth, someone seeing and hearing a world full of sorrow and injustice and evil.
"When I look at the world," it is not the way it is supposed to be, and Bono grieves, lamenting its condition and his own inability to make sense of it all. Burdened but not crushed, he calls out, "I want to feel it like you do!"...
---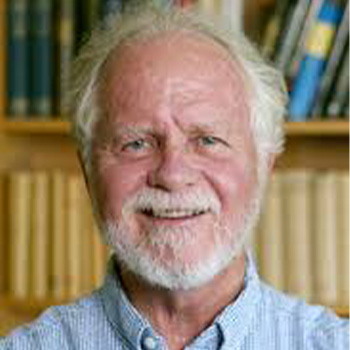 Steven Garber
Steven Garber, Professor, is the Senior Fellow for Vocation and the Common Good for the M. J. Murdock Charitable Trust. As a teacher, he has recently served as Professor of Marketplace Theology and Director of the Masters in Leadership, Theology and Society at Regent College, Vancouver, BC. he is the author of several books, including Visions of Vocation: Common Grace for the Common Good, his most recent is The Seamless Life: A Tapestry of Love and Learning, Worship and Work. One of the founders of the Wedgwood Circle, and has been a Principal of the Washington Institute for Faith, Vocation and Culture.He completed his PhD in the Philosophy of Learning at Pennsylvania State University.