Back to series
Three Book Reviews
Alan Jacobs' new biography of C.S. Lewis is a fascinating study weaving together his life and writings. It is a great addition to the fast growing literature on Lewis. It is beautifully written and always interesting, at many points shedding new light on aspects of Lewis's life. Each chapter is titled with a quote about Lewis—all but one from Jack (C.S. Lewis) himself. When an event in Jack's life relates to something later in his writings, Jacobs carefully draws parallels and connections. As the title suggests, an important goal is to show what sort of person wrote The Chronicles of Narnia. There are many helpful insights in this book; here are a few for you to consider:
• J.K. Rowling, author of the Harry Potter books, "adored" the Narnia books when a child. (p. xi)
• One of Jacobs' central ideas in this book is that Lewis had a "willingness to be enchanted." (p. xxi)
• Although Lewis drew on both reason and imagination, he insists that the "imaginative man in me is older." (p. xiv)
• Lewis was a Narnian long before he wrote the books. (p. xxv)
• Lewis's father, Albert, wrote after his wife's death that she was "as good a woman, wife and mother as God has ever given to man." (p. 9) . . .
Click here to read the full article (Read PDF).
---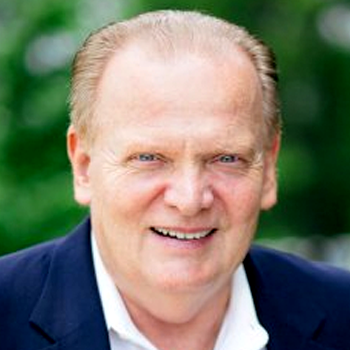 Arthur W. Lindsley
Arthur W. Lindsley, is the Vice President of Theological Initiatives at the Institute for Faith, Works, & Economics. He has served at the C.S. Lewis Institute since 1987 both as President until 1998 and currently as Senior Fellows for Apologetics. Formerly, he was director of Educational Ministries at the Ligonier Valley Study Center, and Staff Specialist with the Coalition for Christian Outreach. He is the author of C.S. Lewis's Case for Christ, True Truth, Love: The Ultimate Apologetic, and co-author with R.C. Sproul and John Gerstner of Classical Apologetics, and has written numerous articles on theology, apologetics, C.S. Lewis, and the lives and works of many other authors and teachers. Art earned his M.Div. from Pittsburgh Theological Seminary and a Ph.D. in Religious Studies from the University of Pittsburgh.